Shout Out for all Admins!
Thursday, April 15, 2021 07:31:32 PM UTC
Administrative Professionals Day is April 21st.
With Administrative Professionals Day right around the corner, it's time to make sure all of the admin rockstars in your company are rewarded for their hard work!
Administrative Professionals Day extends to anyone who helps keep the wheels rolling - administrative assistants, secretaries, HR professionals, the data-entry and data-processing teams, and more.
Whether it's a reward for being such a hard worker or a reminder that their diligence and dedication mean so much to you, sending a Sugarwish is the perfect way to reward your team.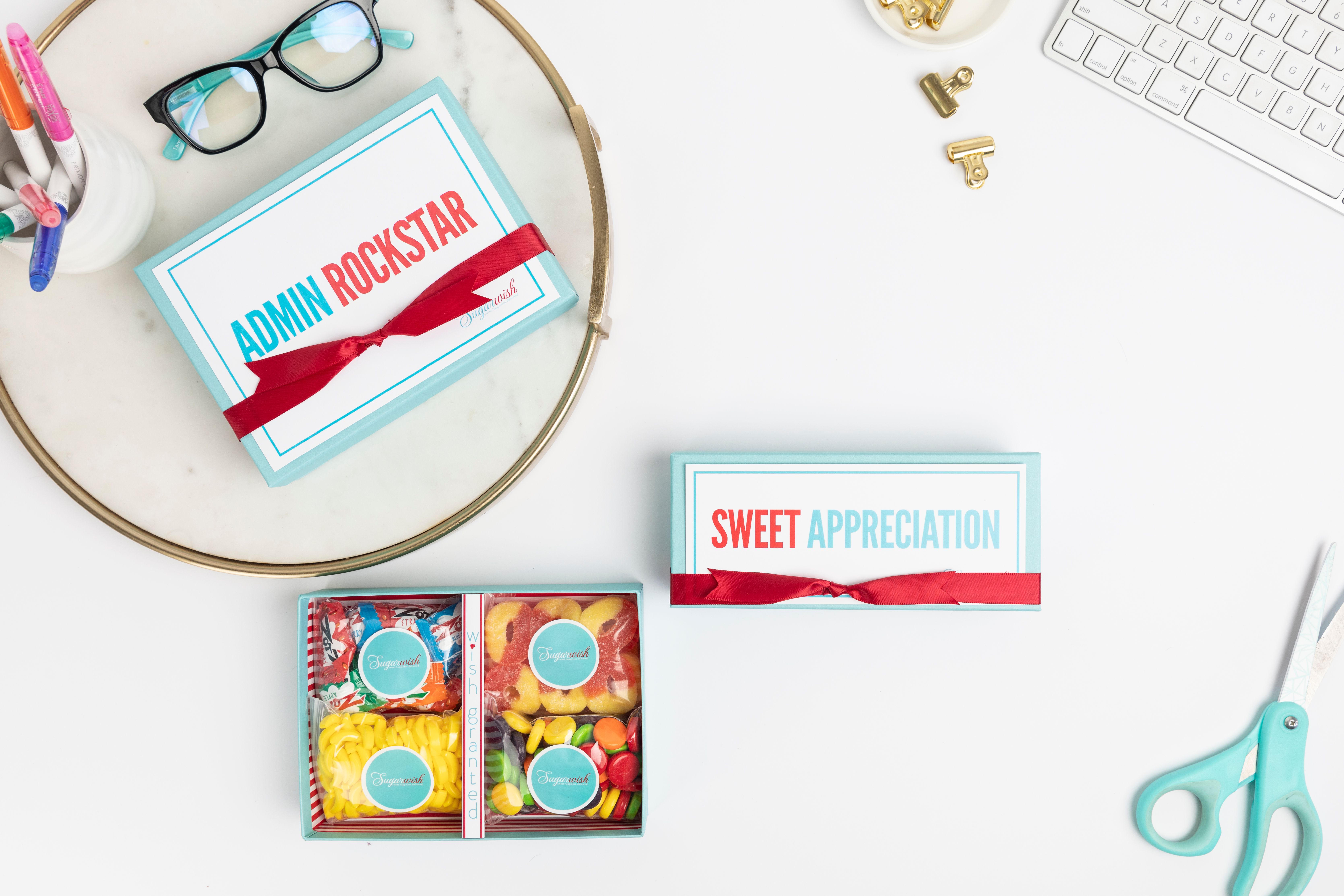 This Administrative Professionals Day, Show Your Appreciation
While recognizing your employees more than once per year is massively important for employee morale, utilizing Admin Day to show them that their contributions to the workplace matter to you can be a great way to motivate and encourage hard work.
Send a Sugarwish to all of your Admin Team Members
If you'd like to send a little sweet appreciation to your team this year, please take a look at the delectable options we have available at Sugarwish.
If you're a corporate client, we assign you a personal account manager (AKA gift guru) to help you determine who to send to, upload your list, and customize your eCards for each member of your rockstar team.
Happy Sugarwishing!