Appreciation Wins!
Thursday, March 4, 2021 04:45:30 PM UTC
It's no secret that thoughtful recognition increases employee happiness. But did you know it can do much more than that?
According to Inc. Magazine, sweet appreciation promotes a culture of gratitude while increasing employee engagement and retention. It has a positive impact on the overall business as well. A total win-win!
Whether it's a note of Sweet Gratitude or some Work From Home Fuel, showing appreciation to employees not only boosts their happiness and commitment, it's also great for the company's bottom line.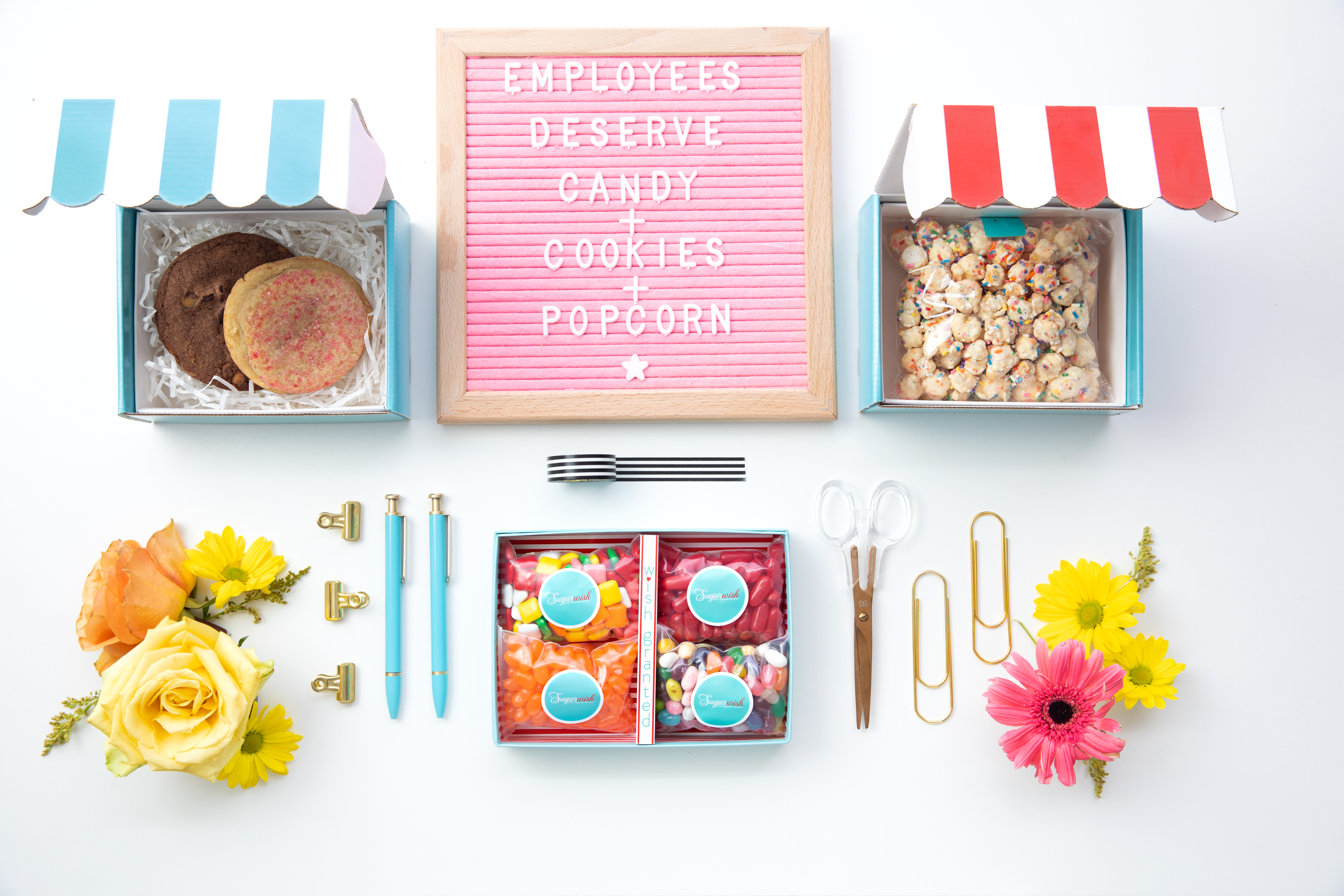 Employee appreciation is great for morale.
While we believe that employees should be recognized more than once a year, Employee Appreciation Day is a great opportunity to express gratitude and heartfelt thanks to the people that support a business all year long. One great way to celebrate is to send a sincere and personalized sentiment, along with a "little something" to remind employees that they are valued and truly cared about.
Employee appreciation is great for business.
In addition to creating a better workplace for all, according to Forbes, happier employees lead to happier clients. Fostering and nurturing the relationships within your company will help employees remain happy and productive, which will then help foster and nurture relationships outside the company-- allowing the business to be more productive as well.
If you'd like to send a little sweet appreciation to your team or at all this year, please take a look at the delectable options we have available at Sugarwish.
Corporate clients can create free accounts which help you to manage and monitor all of your gifting from one convenient location. Once you've signed up, an account manager will contact you to help serve you in the best way possible.
Happy Sugarwishing!