Shout Out to Those Amazing Doctors!
Monday, March 22, 2021 06:24:29 PM UTC
Celebrate the doctors that have helped you through the years and especially during this last year by sending some sweet treats for National Doctor's Day on March 30th! It's a fun and caring way to let them know they're appreciated, and the perfect way to show them you are grateful for the intense work they've been doing.
Why send a Sugarwish?
The greatest benefit of Sugarwish is that it can be sent instantly (via email, text, Slack, Snapchat or Facebook) and lets your recipient select their favorites. Just choose the type of treat you want to send and they'll get to pick their favorites from tons of delicious options. They can choose from fresh-baked, gourmet cookies (offered in Keto and Gluten-free choices too), more than 70 types of their favorite candies, and freshly-popped popcorn (50+ flavors).
If you can't decide which would show your doctor the most appreciation, you can send them the Sugarwish Select where they choose if they want candy, cookies, or popcorn!
Don't forget to send a custom eCard with your Sugarwish (upload your own design or choose one of ours). We have tons of Doctor's Day options as well!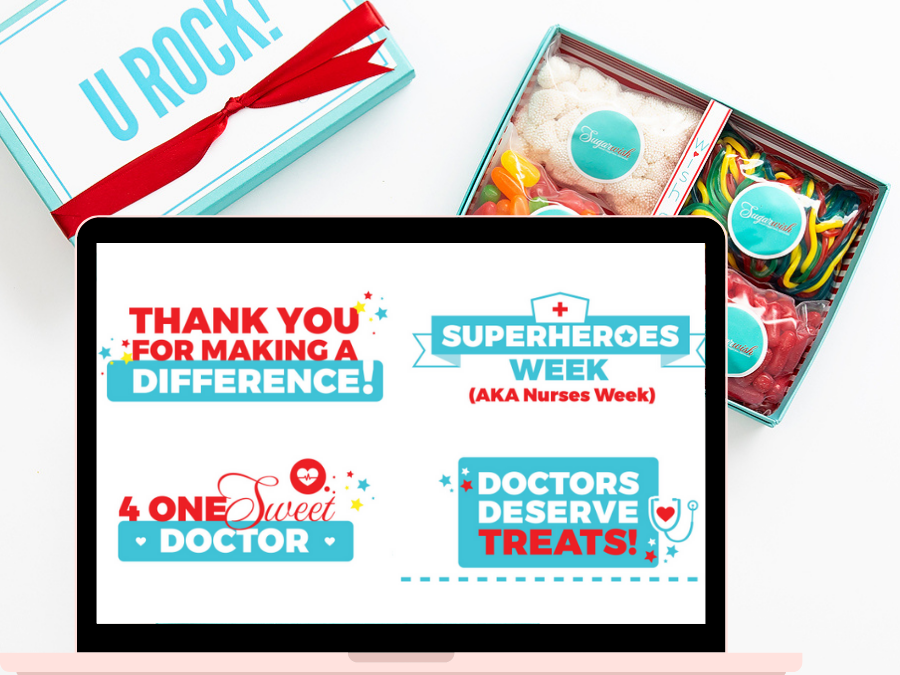 Sending for a Whole Team of Doctors?
Set up a free business account and we'll make gifting with Sugarwish even sweeter!
For companies that want to send to the whole team, create your corporate account and one of our account managers (Sugar gurus) will reach out to help you in any way possible. Happy Sugarwishing on National Doctor's Day!