Sugarwish Has Snacks!
Wednesday, July 14, 2021 05:40:18 PM UTC
We Have Snacks!
Send a Snack Sugarwish as the Perfect Gift
We're excited to tell you about our new Snacks Sugarwish. That's right, you can now choose to send a mix of chewy, crunchy, savory, nutty Snacks to your favorite people.
We all know some snackers—the people who are always grazing on something healthy. Now you can send a Sugarwish to them too! These healthy, crunchy, delicious treats are sure to delight the snackers on your gift list.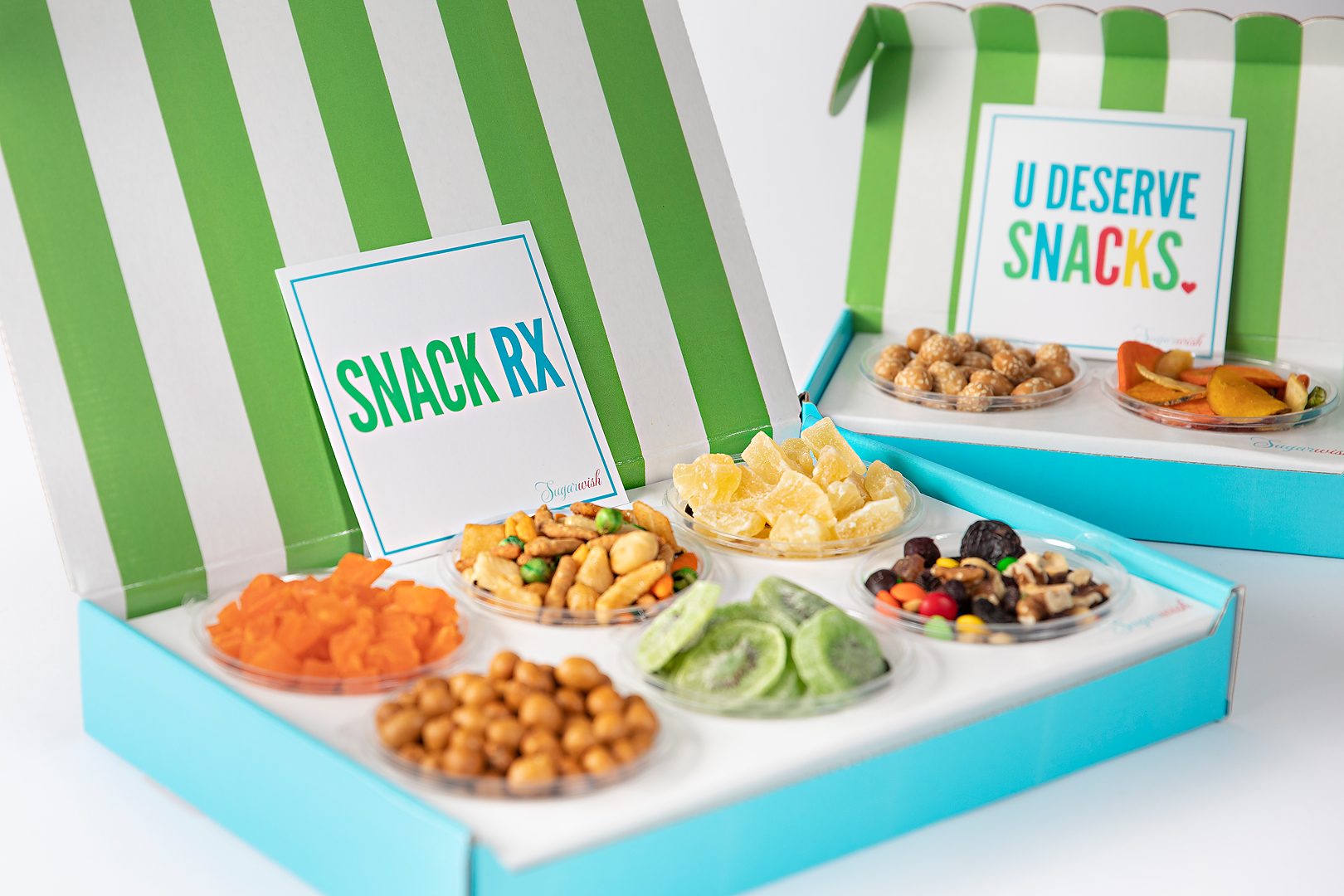 What's in a Sugarwish Snack?
From crunchy nuts to chewy dried fruit, Snacks offer over 60 different hunger beating treats that will keep them going throughout the day. We even have all the different trail mixes you can think of and more. Then, we sprinkled in a few sweet treats to sweeten up their day.
Starting from just $21.98 delivered and available in five different sizes, the Snacks Sugarwish is a great alternative to our sweet treats. Send snacks now!
Why send a Sugarwish?
You can send a Sugarwish instantly (via email, text, Slack, Snapchat, or Facebook) and your recipient gets to choose their favorite treats -- shipped directly to their door. You can even quickly upload a list of recipients and we'll send them all a Sugarwish.
With four different Sugarwishes to choose from, and the Sugarwish Select (if you don't know what their favorite treats are), we have something for everyone. You can even personalize your Sugarwish with one of our fun eCards, or upload your own image and we'll include it in the Sugarwish.
Send them a Sugarwish now and see how much they love choosing their favorite treats.