Wednesday, September 19, 2018 12:24:06 AM UTC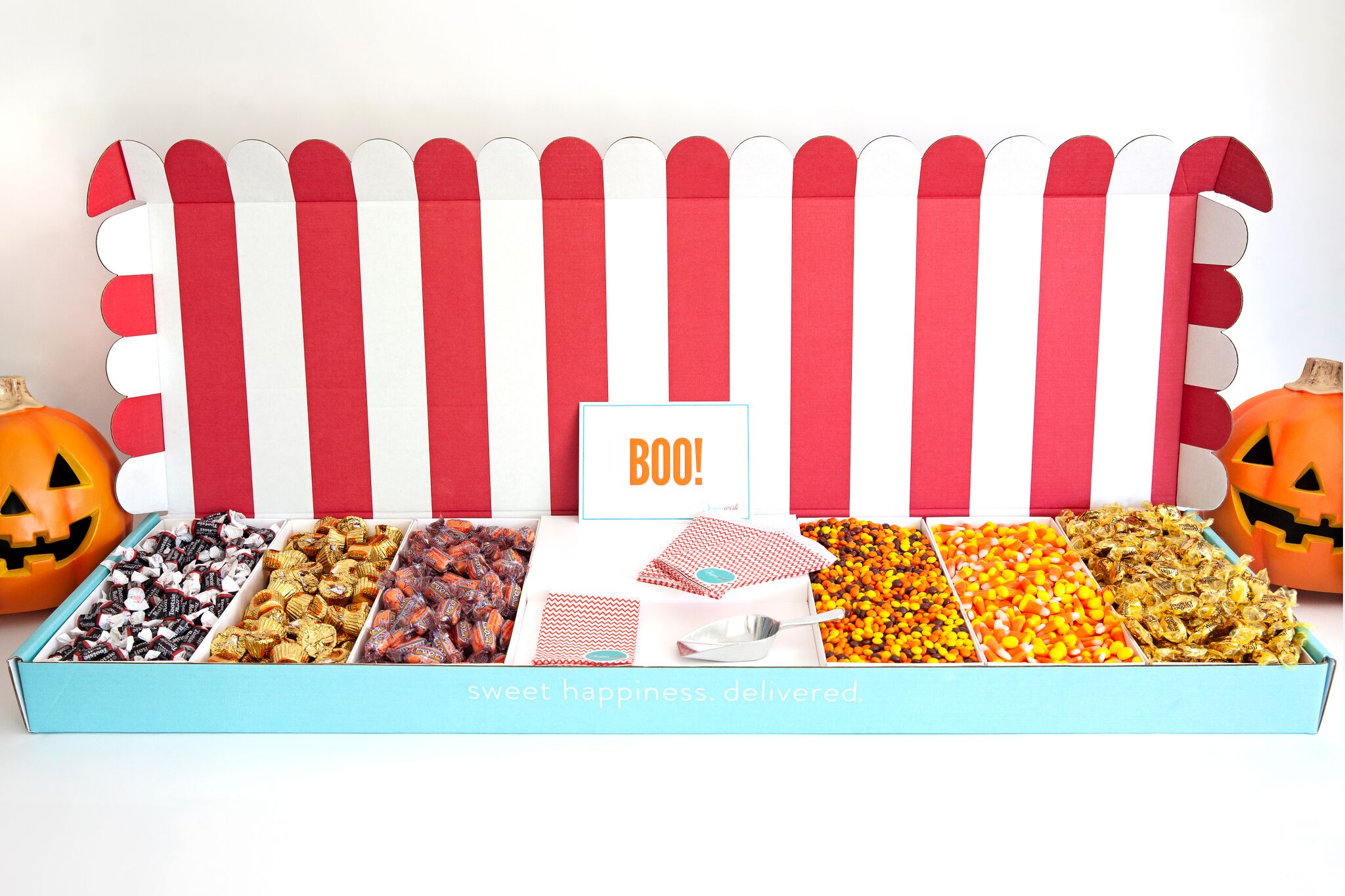 The mass appeal (and time commitment!) of prepping for Halloween—makes the "getting ready" an event all its own. The perfect costume (for the kids, the dog, and you!), the extravagant decorations ----and all of the CREEPY details in between can make for some SCARY Halloween pressure. So how do you ensure that you can pull off the SHRIEK-worthy party you've imagined? BOO! 'em in a whole new way!
The Sugarwish Halloween Sweet Shoppe is an EEK-inspiring Pop-Up that arrives dressed to impress. With 6 deliciously mouth-watering selections, an adorable scoop and striped candy bags, this POP-UP is ready to treat even the most discriminating ghouls and goblins. This Show-Stopping Sweet Shoppe turns any table-top into a Halloween Treat Shoppe (no costume required:)) ---and it will pretty much guarantee you a "win" for favorite Witch on the block. No Tricks. All Treats. Happy Halloween. Delivered.