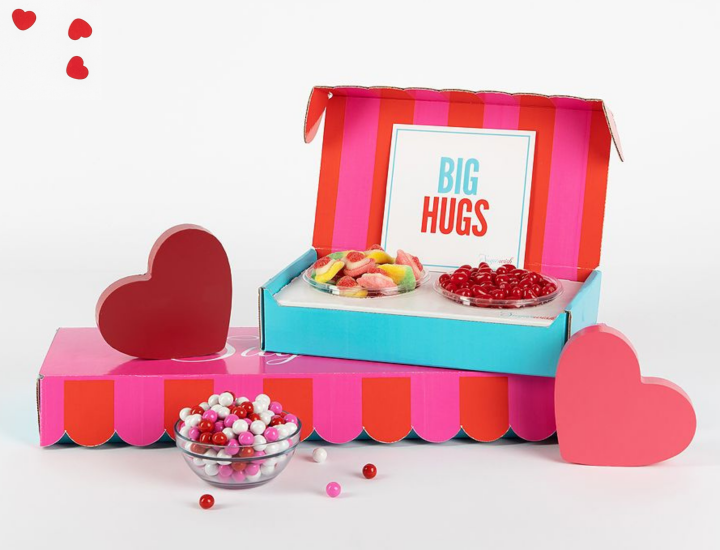 Let Them Choose Their Favorites
Send them a Valentine's Sugarwish instantly via email, text or social media.
Send a Valentine Sugarwish

We are thrilled for Sugarwish's partnership in helping to bring joy back into the lives of wish kids.
Best gift for coworkers.
A choose-your-own treat adventure.
Irresistable Gifts
Send a Valentine Sugarwish
Send love instantly with a special Valentine's eCard and stand out to all of your recipients during this heart-warming season.
Valentine's Specials
Sour Gummy Hearts, Valentine's Gummy Bears, Chocolate-Covered Strawberry Popcorn, Pink Yogurt Drizzled Dog Treats, Pink Sugar Cookies… No matter what type of treats your Sugarwish recipient loves the most, they will find delectable seasonal options that will make their mouth water and their heart melt.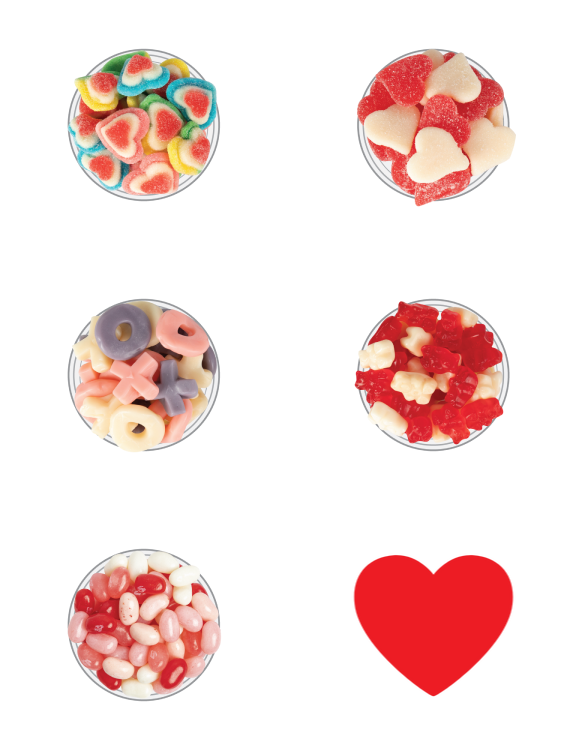 Send a Valentine Sugarwish
How it Works
1.
You pick the gift
You choose from candy, popcorn, cookies, snacks, coffee & tea or dog treats - and then select the gift size.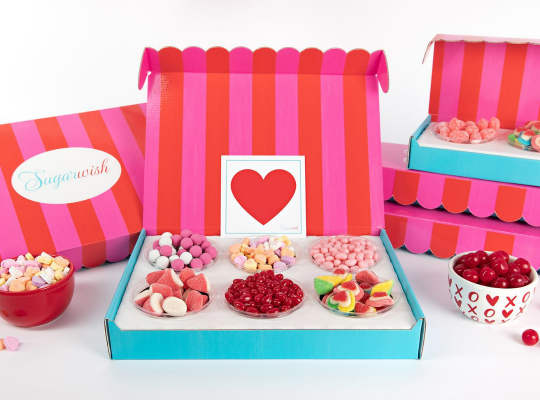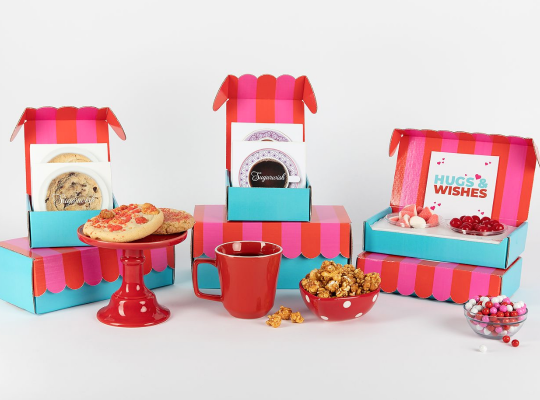 2.
They select their favorites
They get to enter our online sweets wonderland and select their favorite goodies from 100's of options, including our special holiday offerings.
3.
We deliver with care
We lovingly pack their choices in our seasonal winter boxes and deliver directly to their door.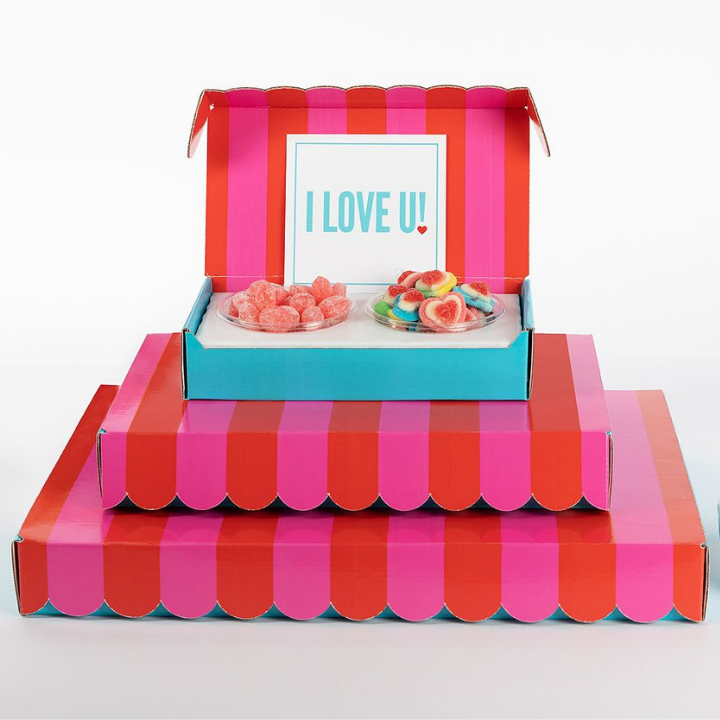 Limited Edition Valentine's Boxes
This February only: All Sugarwish gifts will be sent in limited edition pink-and-red striped gift boxes. Send now before they're gone (they're gonna really love you for it)!
Send a Valentine Sugarwish
A Note from Us
When we started Sugarwish, we set out to improve the way people gift. We wanted to create something that delighted both the buyer and the receiver. Soon, delighting our customers became an obsession. It is now the ultimate goal behind every decision we make and everything we do! While we thought we were creating a gifting company, we ended up in the Happiness business (and we couldn't be happier about it!).

We hope you'll enjoy delivering happiness through Sugarwish as much as we LOVE making it possible.
Elisabeth & Leslie