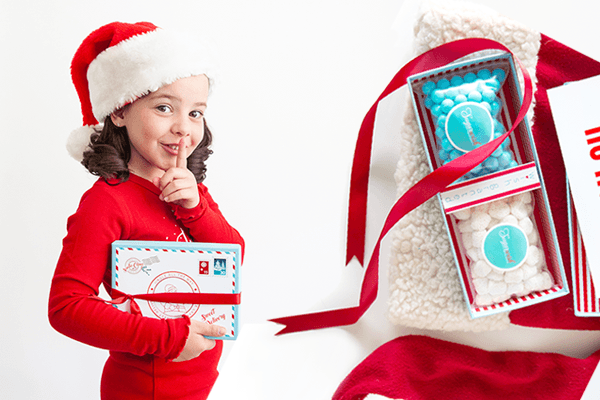 Season's Treatings
Send the gift they'll never want to return.
(No ugly sweaters here)
Send a Sugarwish
AS SEEN






Best Holiday Gift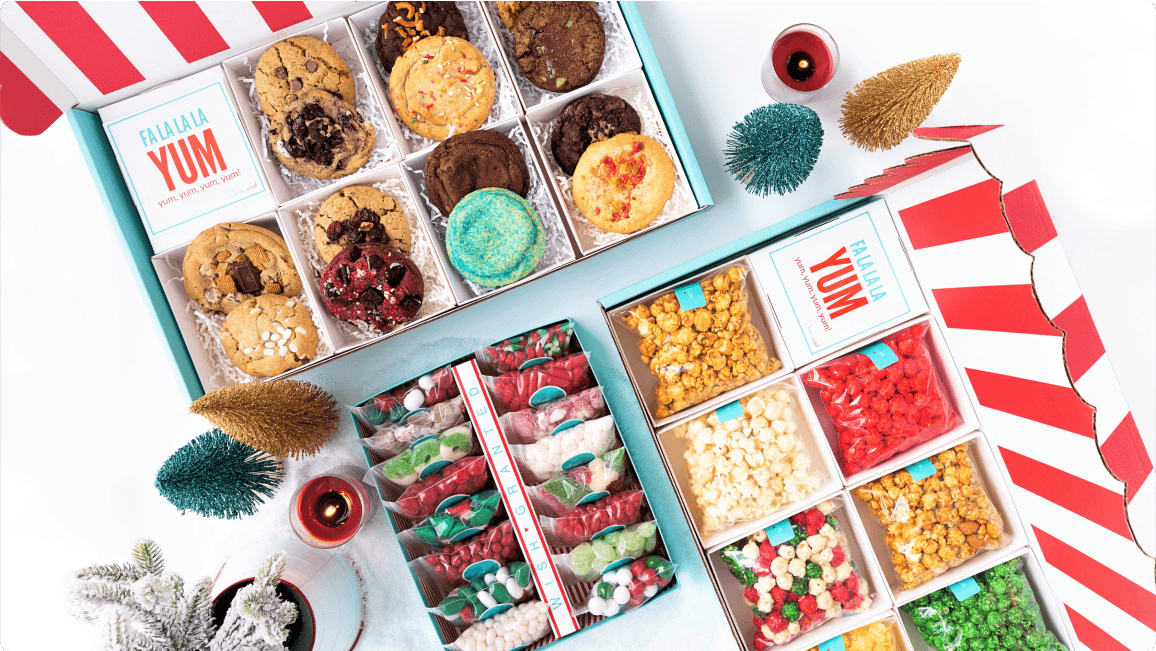 Our Gift Options
The Sugarwish Select
Your recipient will be invited to choose their favorite flavors from one of the three product types above.
Send a Select
Our Personalized eCards
Pick the holiday gift size and send the eCard with a sweet custom message.




Send Sweet Happiness
You Choose the Gift

Choose a gift, add your personalized message, and click send. Your Sugarwish can arrive instantly or on any day you choose and can be send via email or using your favorite messaging app!

They Select Their Favorites

Your recipient will choose their favorite treats from well-loved classics to seasonal favorites from our virtual candy, popcorn or cooke shoppe.

We Send Joy (and Treats!)

We wrap their favorites in a beautiful gift box and send directly to their door. Sweet HOLIDAY happiness-delivered.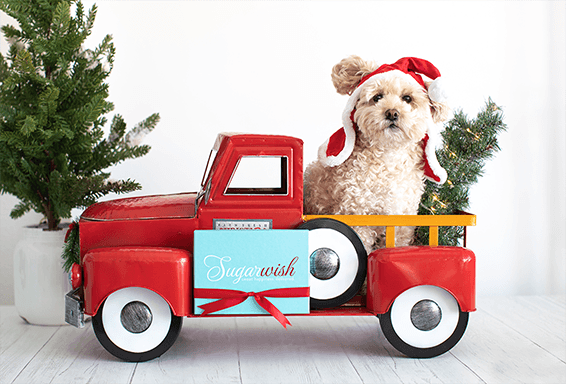 Corporate Holiday
Gifting
Hand off your entire list and we'll make it happen.
Gift Gurus are standing by: click our chat feature now!
Start Chat
A Note from Us
While it is what we do each and every day at Sugarwish, there is something extra special about delivering happiness during this time of year. Gratitude and thoughtfulness grow as the holidays approach. We look forward to being part of the outpouring of love and kindness that defines the season.
We hope your holidays are filled with joy and an extra large serving of sweet happiness.