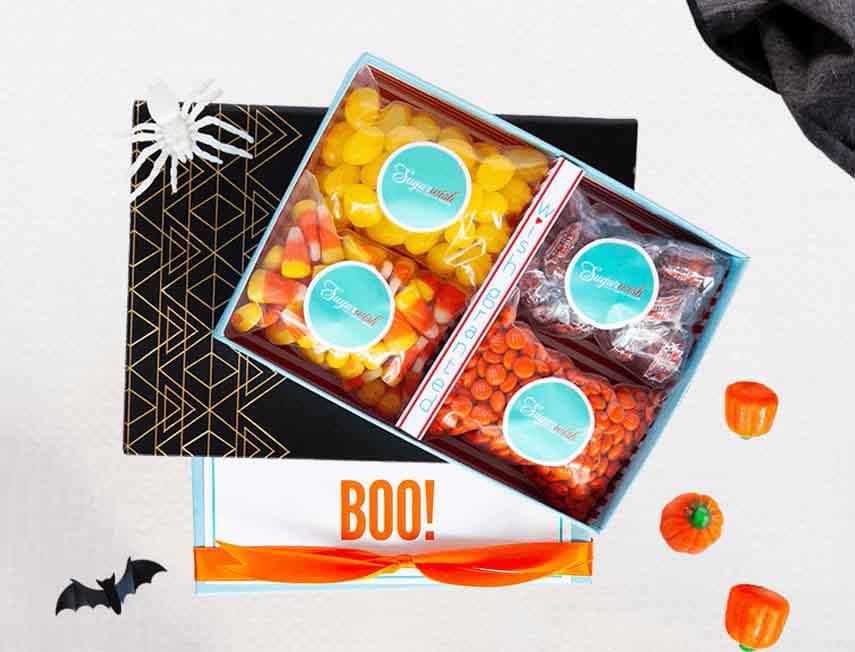 Let them choose their favorites
Send a sweet gift to your friend, colleague or loved one through email or text.
Send a Sugarwish
AS SEEN






Our Sweet Products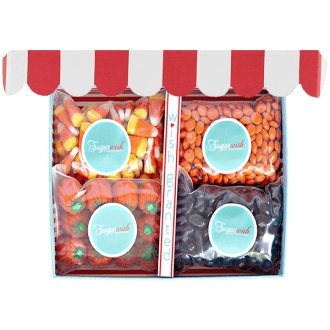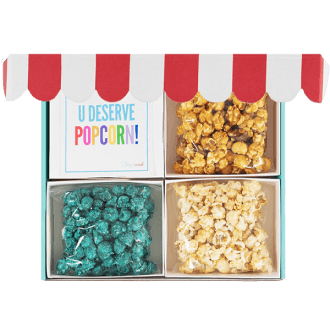 How Does it Work?
1
You pick the gift
Choose candy, cookies or popcorn, and then a gift size.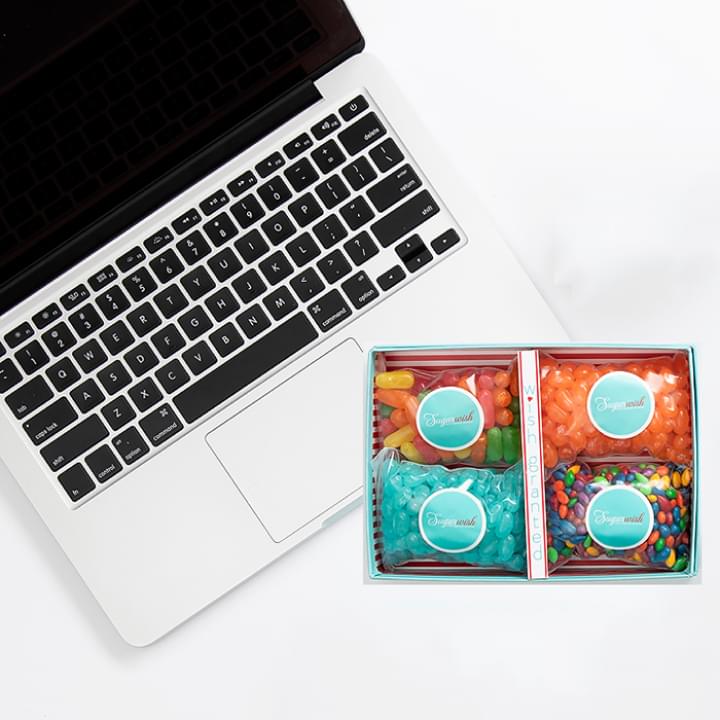 2
They select their favorites
They choose from dozens of options so everyone gets exactly the gift they want.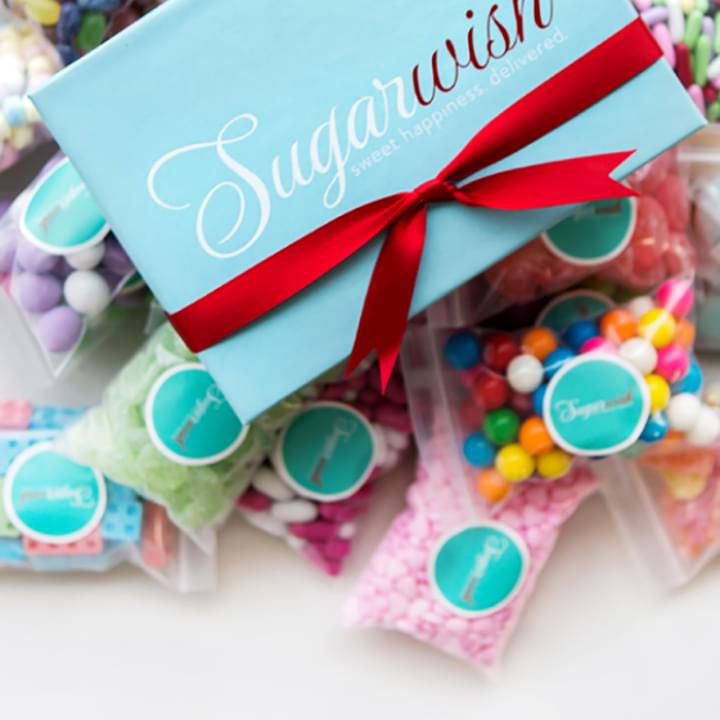 3
Delivered with care
We create a beautiful custom box just for them and include a gift card for the occasion.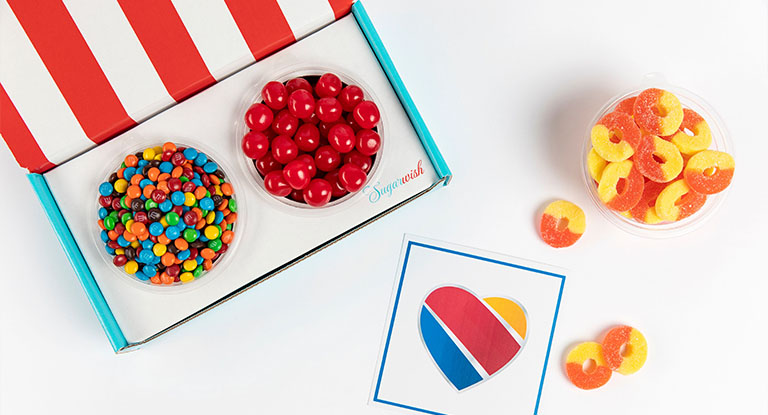 Setup a free corporate account for custom branding options
Get Started
Testimonials
Loved by the brands you know
"Our employees loved the pop-up candy shops during our 'surprise and delight' Hospitality Week. Love sharing the magic of Sugarwish."
---
Kristin Moore,
Communications & Outreach, Southwest Airlines
"Sugarwish was absolutely my best find of the year. Amazing service."
---
Brigitte Lundgren,
Executive Director National Sales, Loews Hotels
"Perfect vehicle for saying Thank You."
---
Danielle Wiley,
CEO, Sway Group LLC
"It requires no inventory, no storage and NOT having to worry about sizing... with healthy options available even my Biotechnology and Pharmaceutical clients have adopted this program with success."
---
Samantha Schneider,
Principal, Ampersand People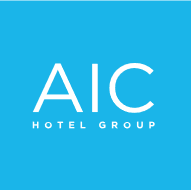 "HUGE HIT! Everyone loved their specially selected boxed items upon departure from the event."
---
Tracy Kidd,
Director of Sales Midwest, AIC Hotel Group

"One of the best gifts I've encountered."
---
Jenni Kilpatrick,
Account Executive, SAMI/Svinicki Association of Management

"Great way to send our clients a branded, but fun gift for birthdays and events - allowing us to truly bring our company's culture into the gifts we send."
---
Andrew Wettengel,
Chief Rocka of Culture/Brand Shaman, OneStaff Medical.

"Not only is the presentation beautiful but the customer service is outstanding."
---
Lindy Long,
Manager Global Accounts, HelmsBriscoe

"I mean seriously - resulted in 3 tough to get meetings already."
---
Bennet Hirschhorn,
VP Sales, Grand Rounds
Previous
Next
Received a Sugarwish?
Great, claim it now.