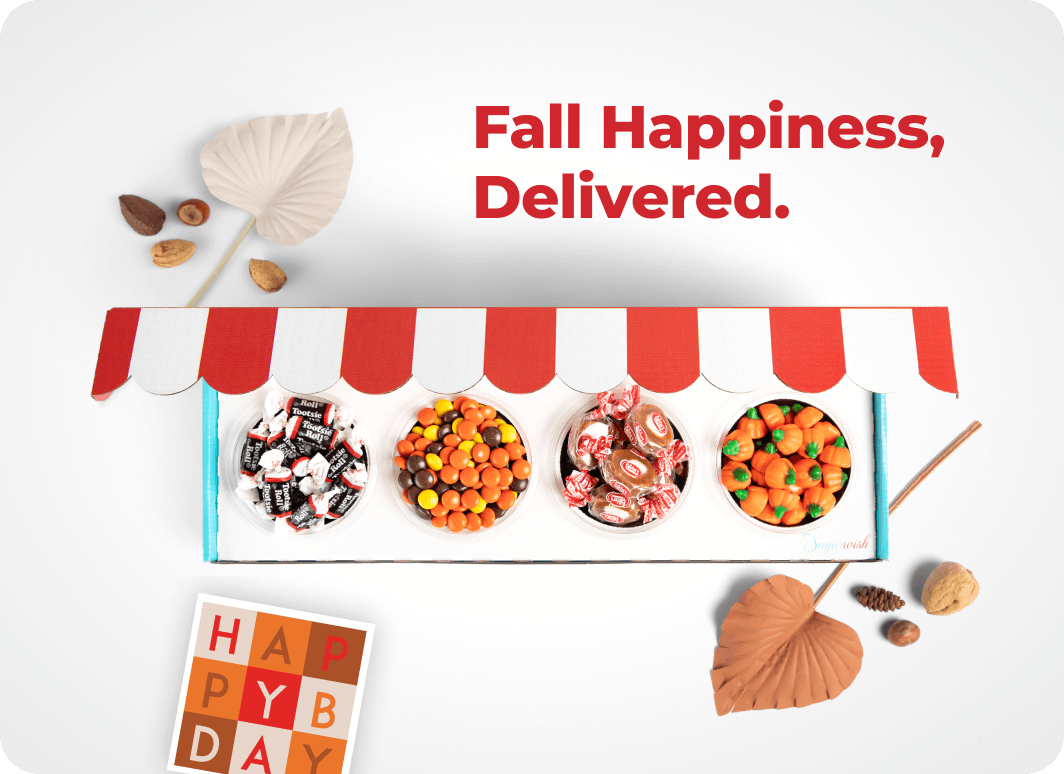 Fall Happiness, Delivered!
The leaves are falling and the seasonal cravings are calling. Sugarwish lets them pick exactly how they want to ring in the chilly temps.
Send them a gift by text or email and let them pick their favorite seasonal fall treats – back by popular demand for a limited time only!
Fall Sips
From Pumpkin Spice to Salted Caramel Pour-Over Lattes, we've got the cozy fall drinks they're craving to help them stay warm this season.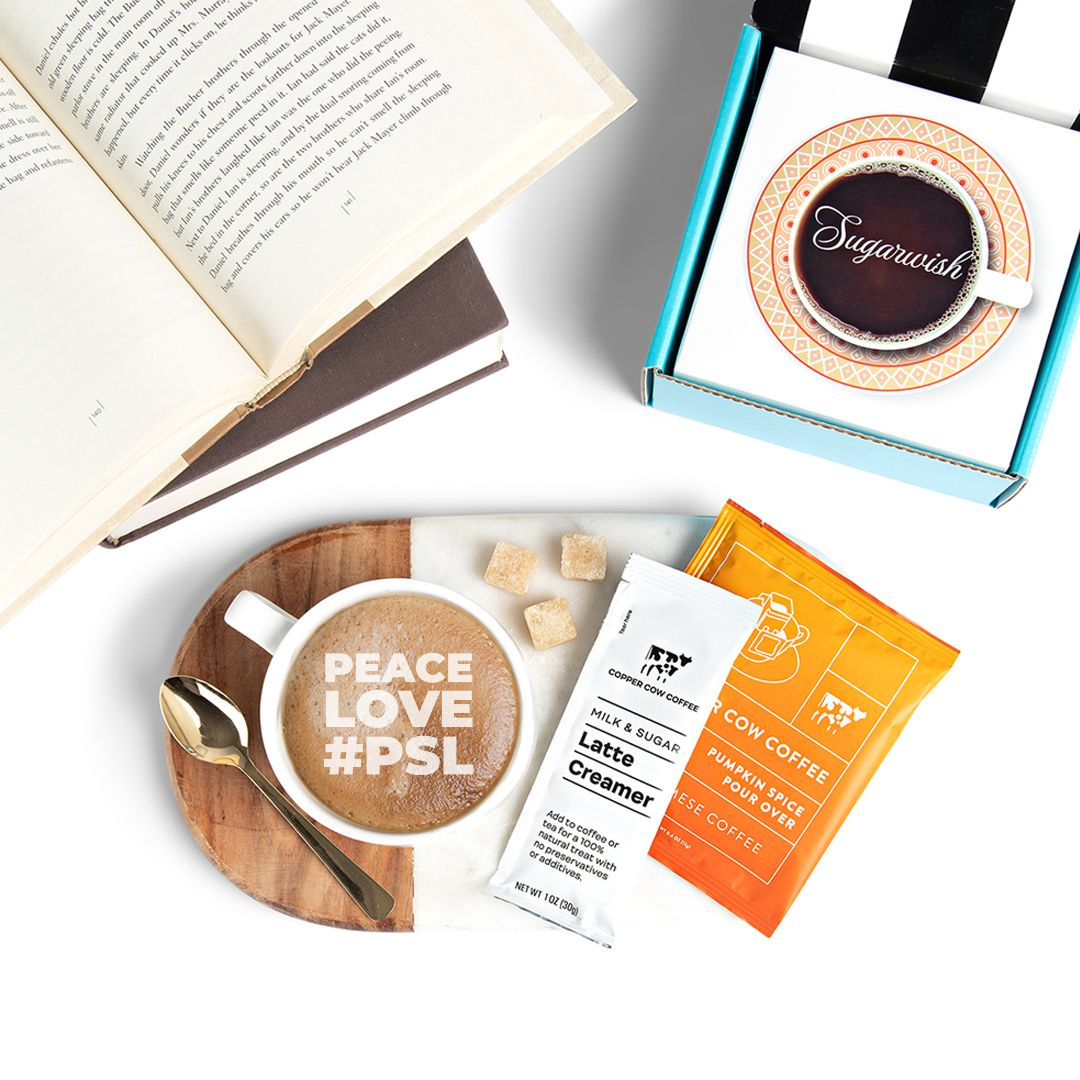 Fall Sweets
Featuring tasty fall treats like Caramel Apple Popcorn and Gingerbread Butterscotch Cookies – plus a wide selection of seasonal (and spoooky) candies coming soon!