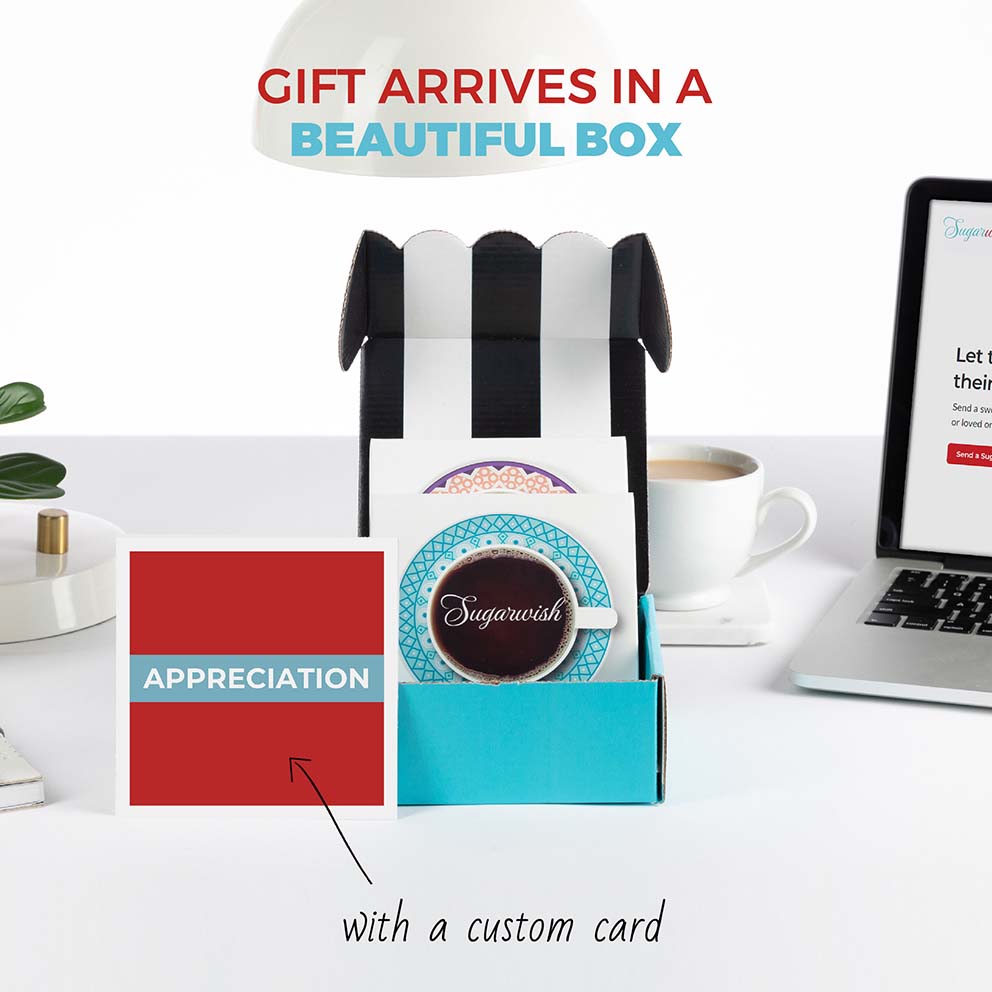 Showing appreciation for your customers is one of the most important things a business can do. That's why we're excited to celebrate Customer Appreciation Day on April 18th!
It's no secret that building strong relationships with your customers increases their loyalty to your brand. When customers feel seen and appreciated, they are more likely to become repeat customers and spread the word about your business to their friends and family.
Customer appreciation also helps to differentiate your business from competitors. In today's crowded marketplace, customers have more choices than ever before. By going above and beyond to show your appreciation for their business, you stand out as a company that truly cares.
So, how can you celebrate Customer Appreciation Day? Here are a few ideas:
1. Send a personalized Sugarwish to your top customers. Our platform makes it easy to customize your gift with a message that shows your appreciation for their continued support.
2. Host a virtual event to thank your customers. Consider a Zoom happy hour, a virtual wine tasting class, or a live Q&A with your team.
3. Share customer success stories on social media. Highlight your customers' experiences and show your gratitude for their loyalty.
We know customer appreciation is key to building a successful business. No matter how you choose to say thank you, remember it's the thought that counts. By showing your customers how much you appreciate them, you're building a strong foundation for long-term success!