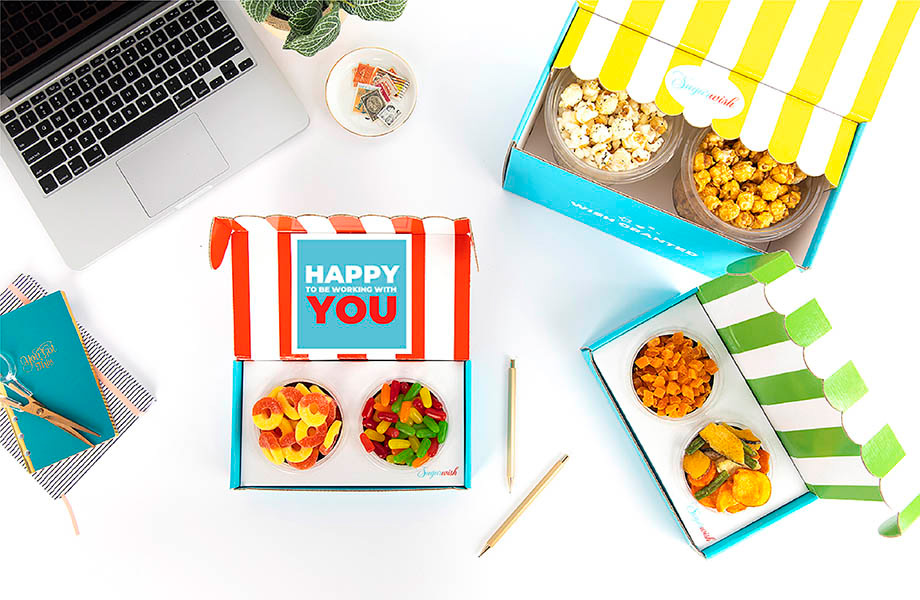 How one of the country's top Hospital Groups executed a personalized Sweet Appreciation Campaign to deliver multiple 'surprise and delight' moments over the course of 3 weeks coinciding with Employee Appreciation Day. ⬇️
Personalized Sugarwish gifts delivered widespread morale boosts to 3,000+ healthcare employees, resulting in the largest "Thank You" response Human Resources had ever seen. Through the Happiness Dashboard more than 3,265 "Thank You" notes were received including this heartfelt note:
"Sometimes the smallest things take up the most space in your heart."
Not only did the campaign boost morale, but by acknowledging employees on 3 separate occasions the hospital group was able to celebrate each individual by providing options for those with a sweet tooth, those who prefer savory and even offered dog treats for those with furry family members. By appreciating the individual the Hospital Group was able to recognize their differences with Sugarwish.