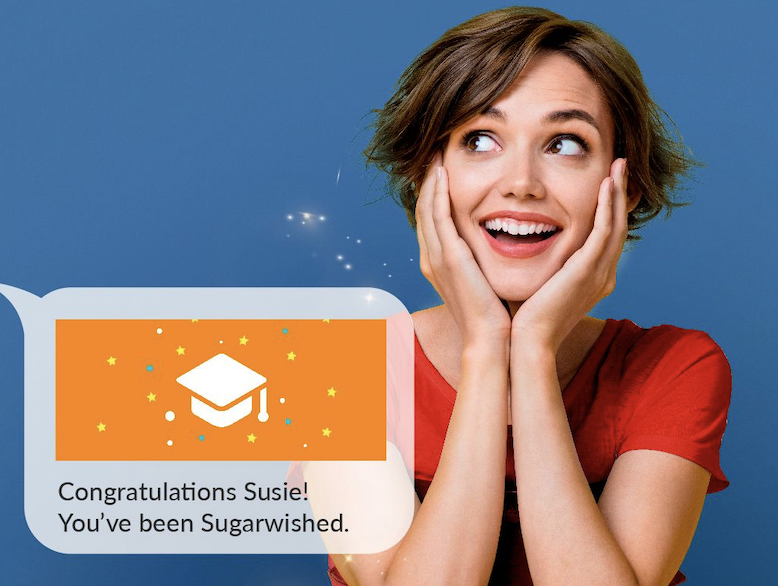 Graduation is a time of celebration at every age… whether they're graduating middle school, completing a PhD program, or anything in between. And gifts help show them their tassel was worth the hassle!
Finding the perfect gift, however, can be a challenge. Many grads are preparing to move, making mailing addresses harder to track down. On top of that – how are you supposed to know what they'll love? Don't worry, we've got you. 😉 With Sugarwish, they get to pick exactly what they want!
Our newest gift, the Congratulations Sugarwish, lets your recipient choose from Candy, Cookies, Popcorn, Wine, Cocktails, or Flowers (depending on size), and then pick their favorites from that category.
Sending to younger grads and rather not include alcohol? No problem – you can customize it! It's the perfect gift for any grad – from sending virtual cheers to college grads to giving younger grads that "kid in a candy shop" feeling.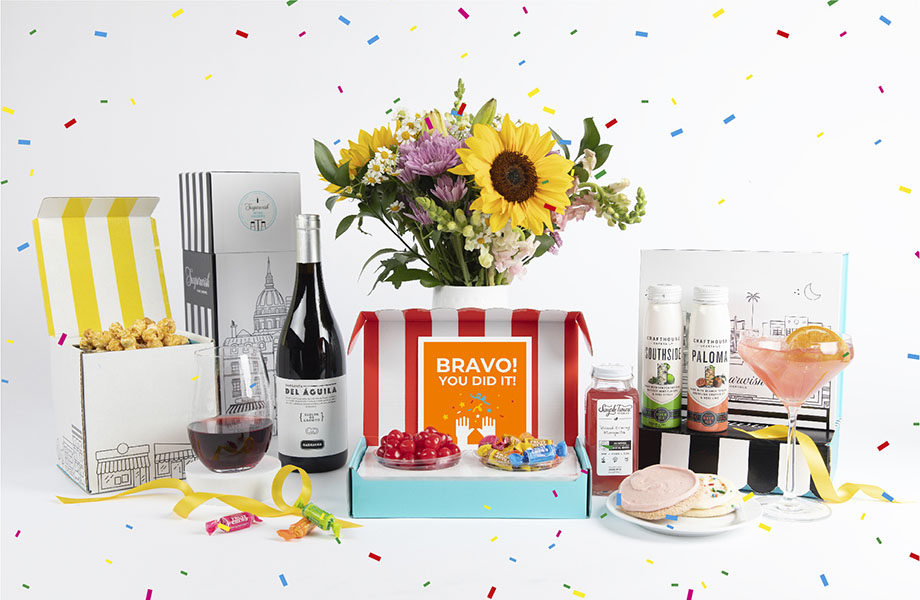 It's no wonder Sugarwish has been featured on top graduation gifting lists – from Fortune's "Best Gifts for Business School Graduates this Year" to Today.com's "28 cool middle school graduation gifts that are better than a gift card."
Fortune: "There's usually at least one item in premade gift baskets that the recipient doesn't love. Sugarwish allows recipients to build the gift box of their dreams."
Choose one of our celebratory Graduation cards to accompany your gift, or customize your own with photos or school logos to make their treats even more personalized. Plus, Sugarwish is the easiest graduation gift to send from anywhere, to anywhere. Whether you choose to deliver by email, text, Twitter, Snapchat, you name it – we can do it!
From small gestures to grand celebrations, taking the time to acknowledge this milestone is what's most important… but we know nothing puts a smile on someone's face like getting to choose all of their favorites!