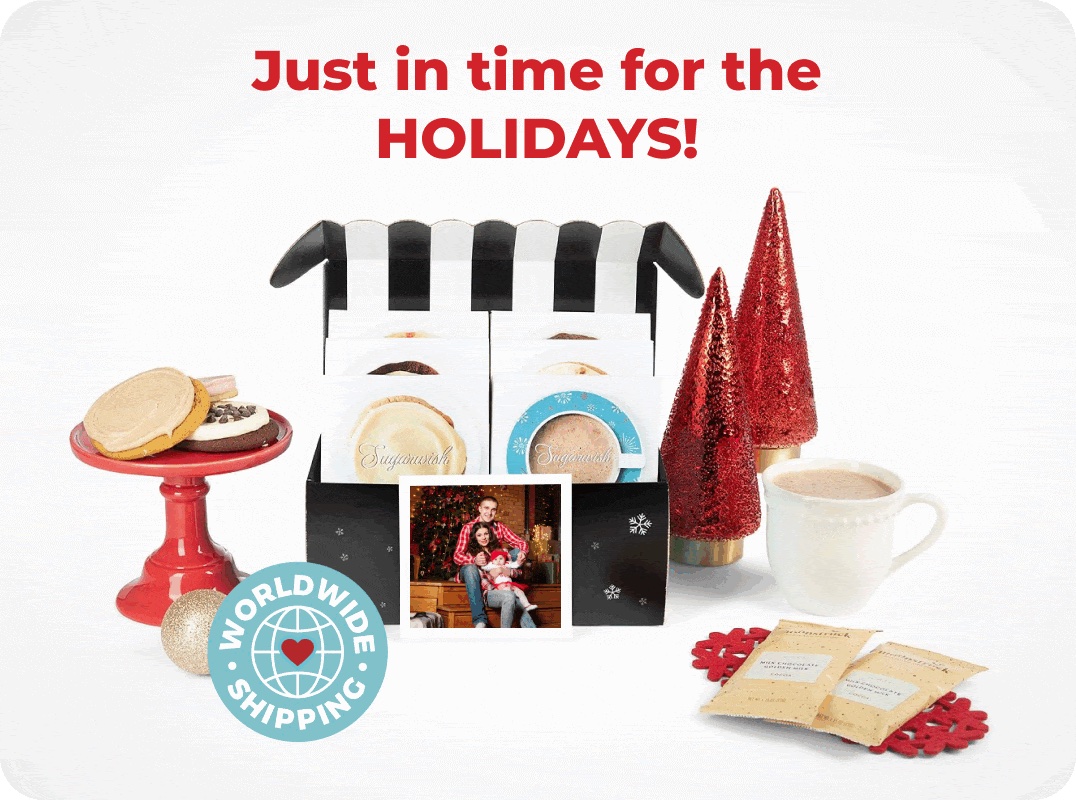 Send them the gift that s-c-r-e-a-m-s "HAPPY HOLIDAYS"! Recipients will love our NEWEST Sugarwish with a delicious selection of specialty crafted cocoas, brand new holiday iced cookies, marshmallow toppers and more! Winter Wonderland delivered...(Ice skates not included!😉)
Hot Cocoa
Warm their taste buds with holiday hot cocoa flavors like classic milk chocolate, dark chocolate, horchata, mint, cinnamon, and more.
Holiday Iced Cookies
Only available during the holiday season, our amazingly yummy Holiday Iced Cookies include flavors like peppermint, pumpkin spice, and apple pie!
Seasonal Biscotti
Deliciously dunkable biscottis get even tastier when they can choose holiday varieties like gingerbread and dark chocolate peppermint. They pair perfectly with hot cocoa!
Other Sweet Goodies
What is Cocoa without marshmallows. No need to find out. We've got those too!