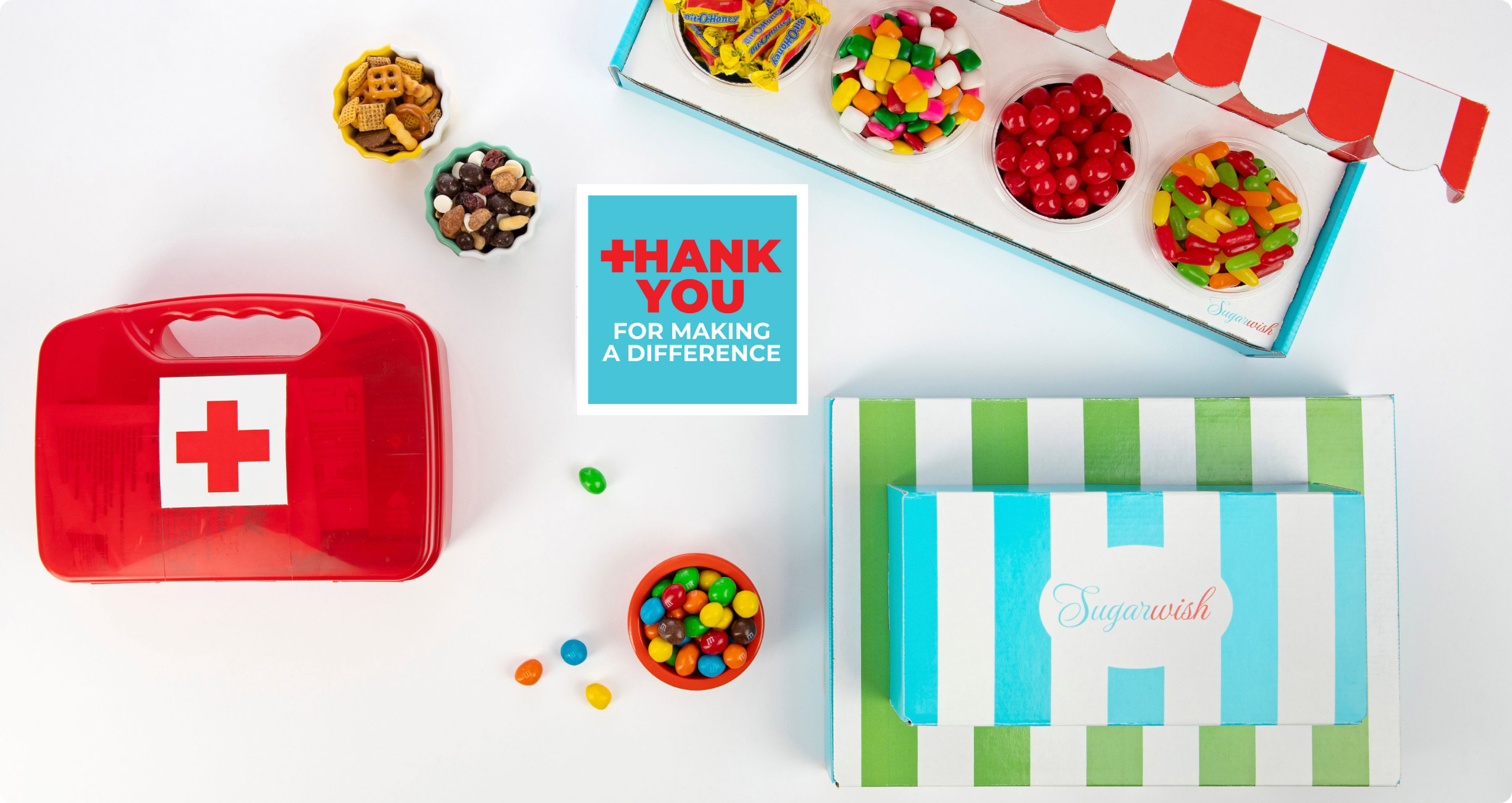 As National Nurses Week approaches, it's important to take a moment to appreciate the incredible work they do every day. These healthcare professionals are on the front lines of patient care, providing critical support and comfort to those in need.
From nurses in your family to those who have cared for you or a loved one, a little bit of gratitude can go a long way. Sending an appreciation gift during Nurses Week is a great way to say "thank you" to the hardworking nurses in your life.
At Sugarwish, we make it simple – and most importantly, FUN – to appreciate nurses with a thoughtful and customizable gift. Our Appreciation Sugarwish is truly a one-of-a-kind gifting experience. They will LOVE choosing their favorite product and flavors – from Candy and Cookies to Coffee & Tea, and even Candles and their favorite bottles of Wine!
If you're looking for an even more personalized gift option, you can create a Custom Sugarwish. With a custom Sugarwish, you can pick six of ANY of our incredible gifting options to send your recipient, and they'll get to choose exactly what they want!
Every Sugarwish includes both a customized card and note to share your appreciation and gratitude. It's a great way to show that you really care about your recipient and value the work that they do. Show your gratitude and brighten up a nurse's day today!