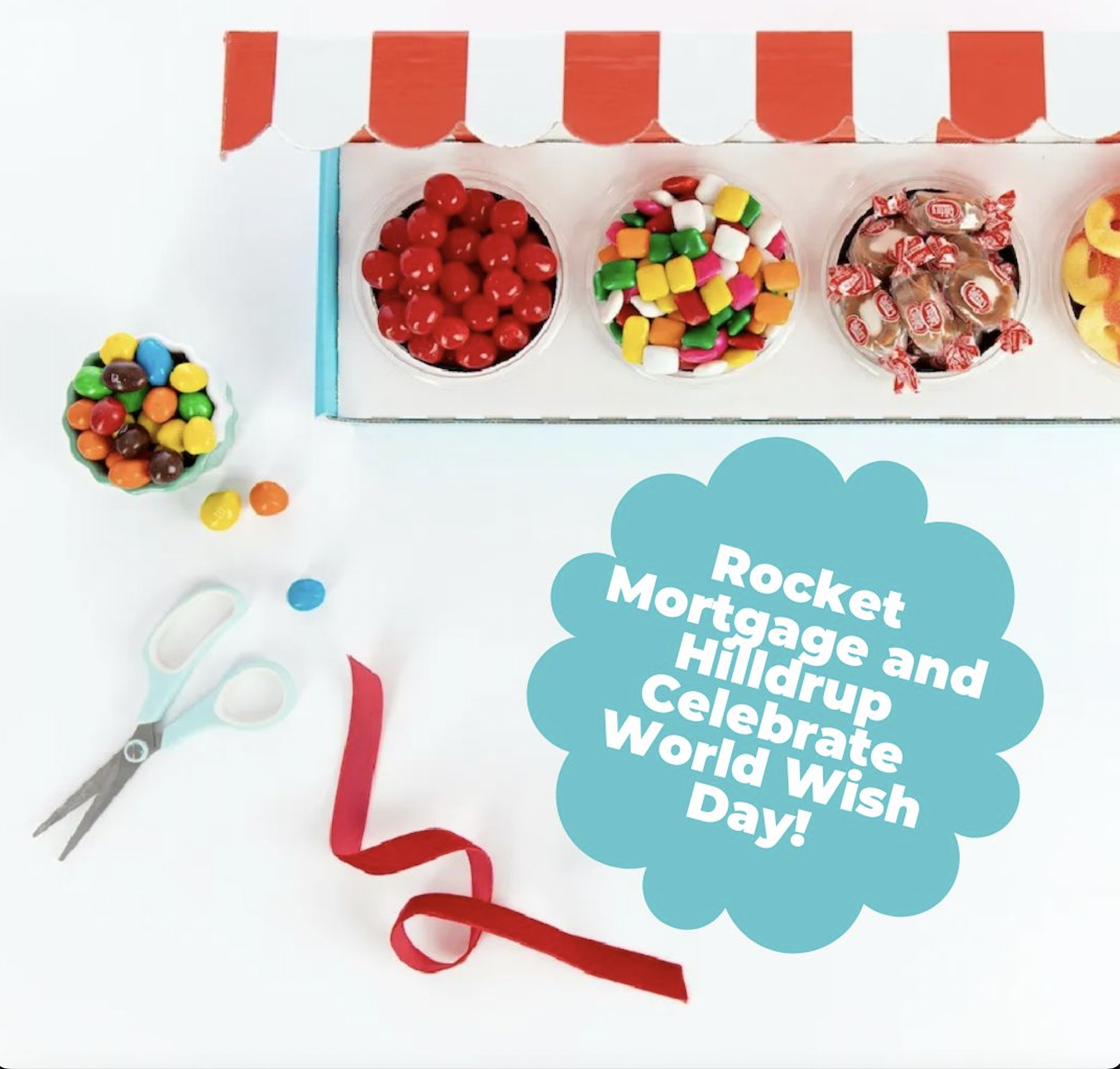 Shout out to the Relocation Business Development Teams of Rocket Mortgage and Hilldrup for their unique spin on supporting our charitable partner, Make-A-Wish®!
We're delighted by their creative implementation to grant even more wishes while creating an opportunity for Corporate HR Global Mobility professionals to collaborate on their employee relocation program wishes for the year ahead!
Lisa Fontana of Rocket Mortgage and Carrie Takamatsu of Hilldrup will be hosting their third annual Virtual World Wish Day event April 27th. Attendees are encouraged to register in advance so they can receive their Sugarwish goodies beforehand and enjoy them together during the virtual event – while comparing their individual treats of choice, of course!
During this event, invited guests will share their 2023 mobility program "wishes". Plus, in honor of World Wish Day, Rocket Mortgage and Hilldrup will also be making a combined $25 donation to the Make-a-Wish Foundation for each person who attends their virtual event.
Partnering with Make-A-Wish is so meaningful for us, and seeing the support of Rocket Mortgage and Hilldrup is invaluable. What a sweet way to support an important cause!