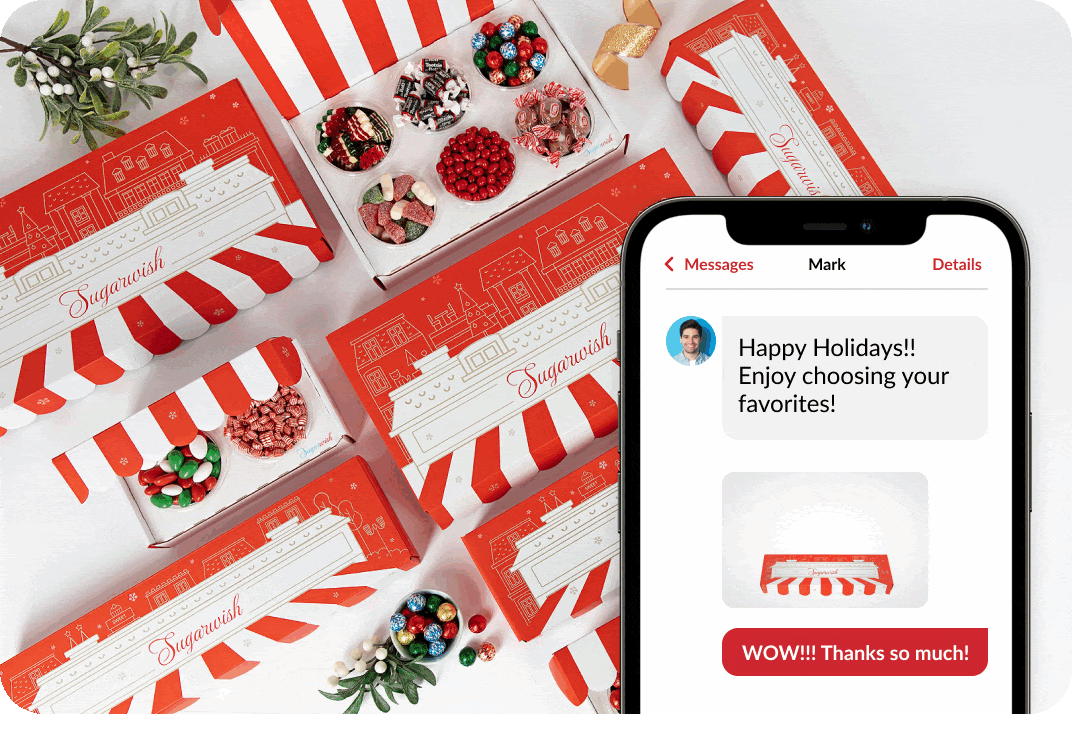 This holiday season, send the PERFECT instant gift to your entire list!
When they receive a Holiday Treats Sugarwish, they get to choose the category (from candy, cookies, popcorn, cocoa, and coffee & tea) and their favorite flavors. All treats arrive in our festive Holiday packaging!
In addition to our delicious year-round flavors, they'll have lots of seasonal options to pick from - no matter what category they choose!
Classic Candies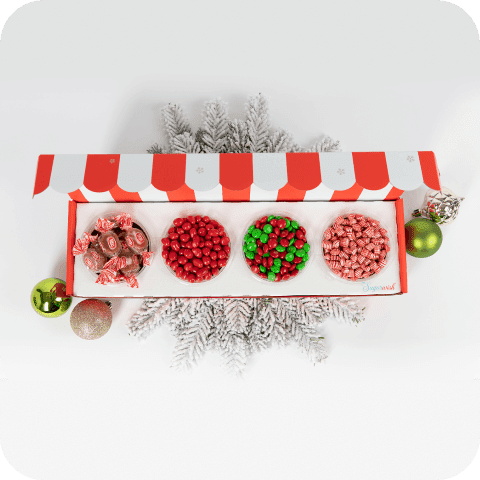 Let them choose from Gummy Snowflakes to Reindeer Candy Corn! With over 90 flavors to choose from, it's out of Santa's world!
Delicious Cookies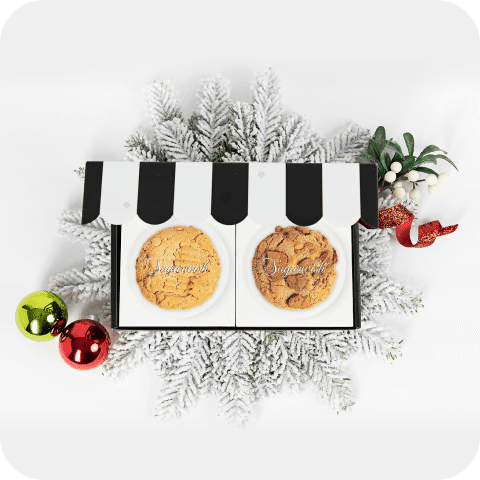 If they choose cookies, there's Iced Chocolate Peppermint to classics like Gingerbread Butterscotch. There's a flavor fit for everyone!
Gourmet Popcorn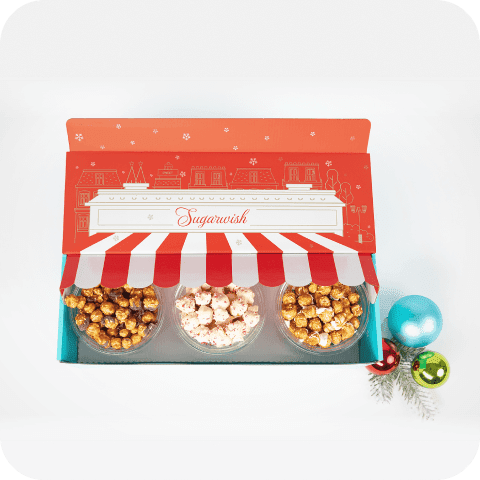 With 50+ varieties of fresh popped goodness, they won't know what hit 'em with flavors like Sugar Cookie, Pumpkin Spice and Red Velvet!
Crunchy Snacks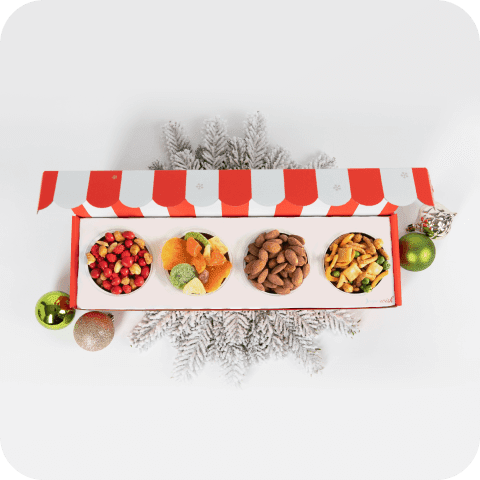 Honey Toasted Pecans, Chocolate Mint Cookie Bites, and Roasted Squash Seeds to name a few. If they choose snacks, they'll love picking from 40+ options!
Festive Hot Cocoa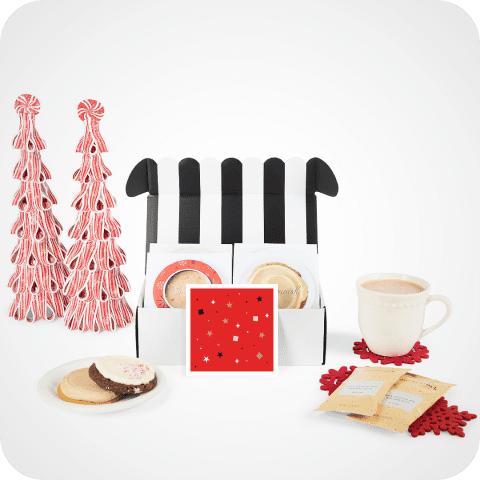 If they choose hot cocoa, let them warm their mugs, hands and hearts from our decadent flavors!
Award-Winning Coffee & Tea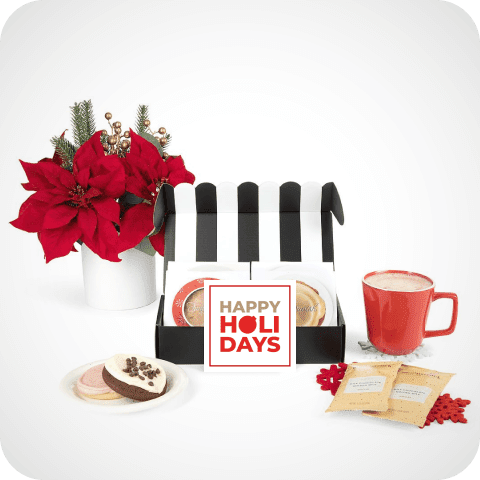 From Pumpkin Spice and Salted Caramel Pour-overs to Gingerbread Biscotti and green, black, and herbal teas, our hot drinks are perfect for warming up.
Get In the Spirit with a Holiday eCard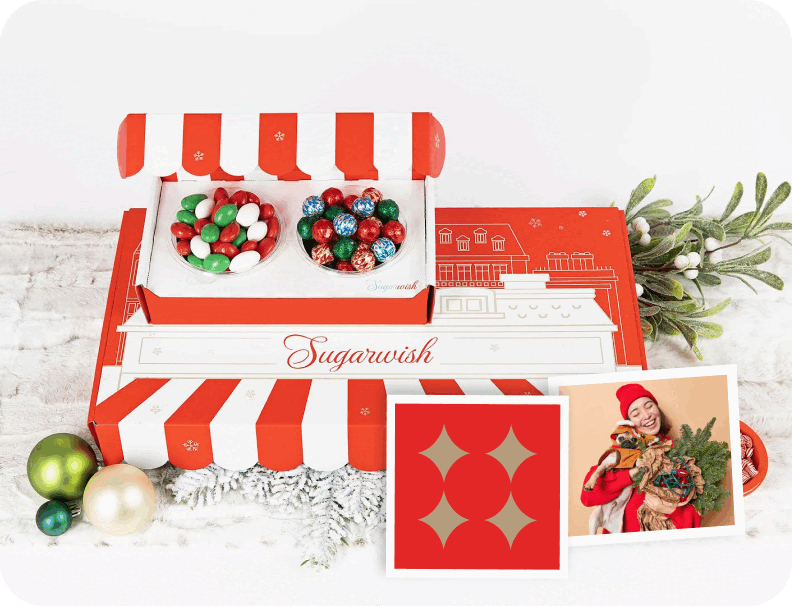 Spread even more joy by selecting the perfect holiday eCard (or upload your own) and add a personal note!