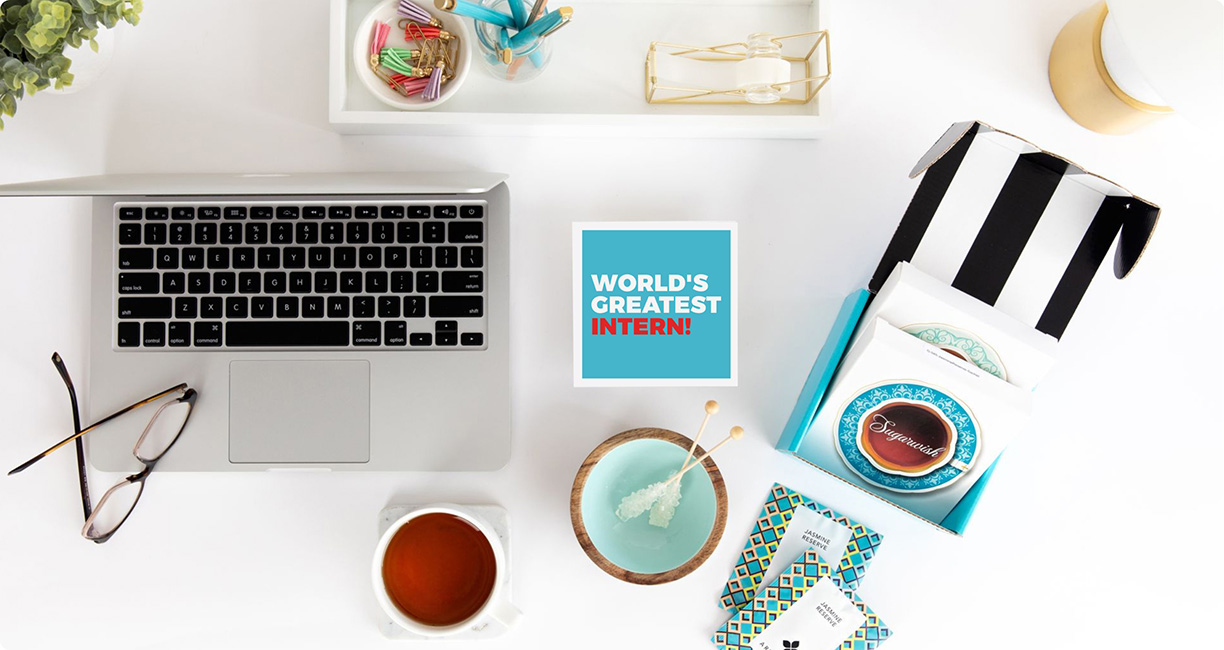 Summer is speeding by, and National Intern Day (July 27) will be here before you know it!
Internships are rewarding experiences that teach new skills and open doors for the next generation. Plus, more than half of all interns in the U.S. receive full-time job offers after their internship ends, with another 14% receiving a part-time offer!
When it comes to creating a fun internship experience – and creating valuable team members down the line – it's important to make interns feel appreciated.
Looking for ways to go above and beyond in recognizing your interns this Intern Day? Here are some fun ways to make their internship a unique and exciting experience they'll never forget.
Show off your interns and their incredible contributions to your team! Publish blog posts and instagram stories highlighting your powerful team of interns to make them feel publicly appreciated for all that they do. Your social-media savvy interns will love re-sharing these posts on their own social media platforms, so the PR is a win-win!
Make the day ALL about them with fun workplace activities that create memorable experiences. Consider taking them out to lunch, honoring them with creative superlative awards, or giving complimentary toasts in front of the whole team. Gathering the troops in one place to say "Thanks!" goes a long way!
Close out their day with a gift you know they'll love – because they'll choose it themselves! A Sugarwish lets them choose whatever goodies they're craving. Sweet-toothed interns will love the selection of candy, cookies, popcorn, and other snacks, while others may prefer to pick out their favorite coffees, teas, and even wines. They'll choose where their treats are delivered, so all you have to do is pick the size & enter their email address or phone number – we take care of the rest!
Looking to send customized Intern Day gifts in bulk? Click here to create your free Sugarwish Corporate Account and we'll help you get started!