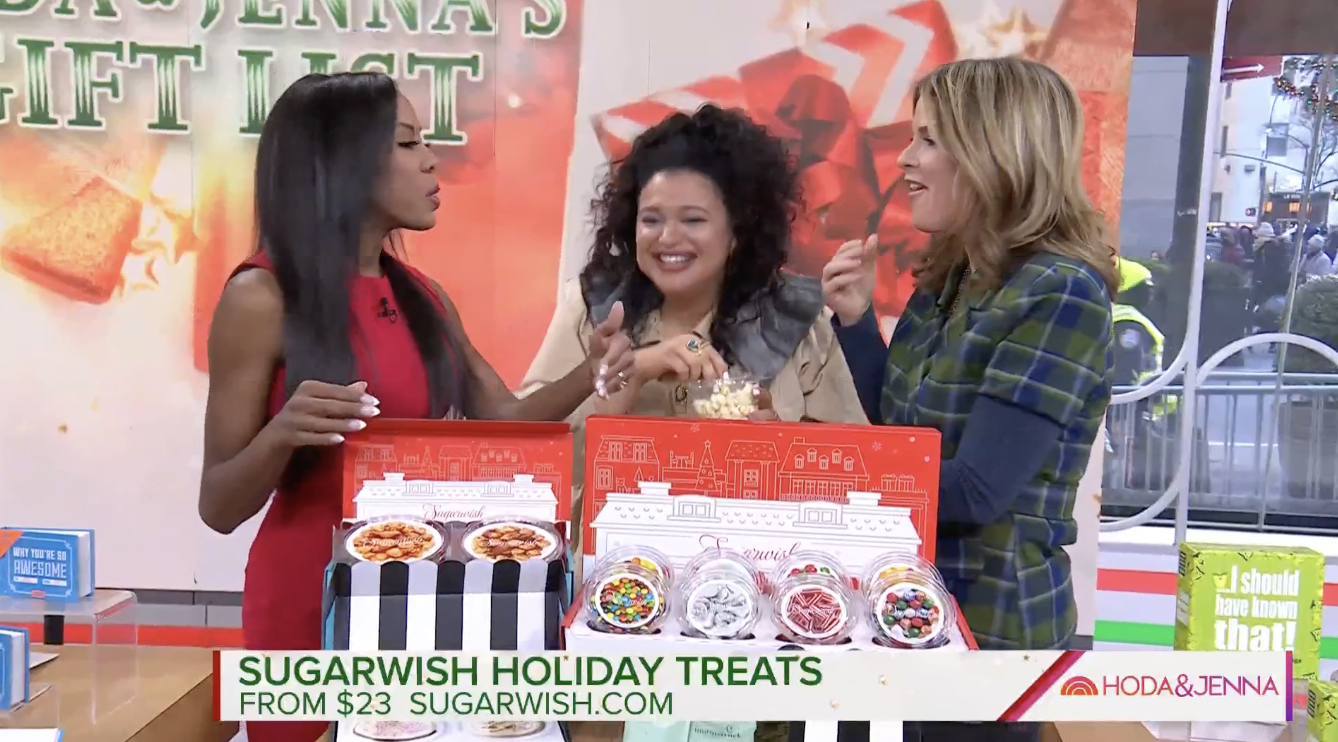 Did you catch us on the Today Show this morning? Our Holiday Treats Sugarwish was featured as a GREAT gift idea for the holiday season!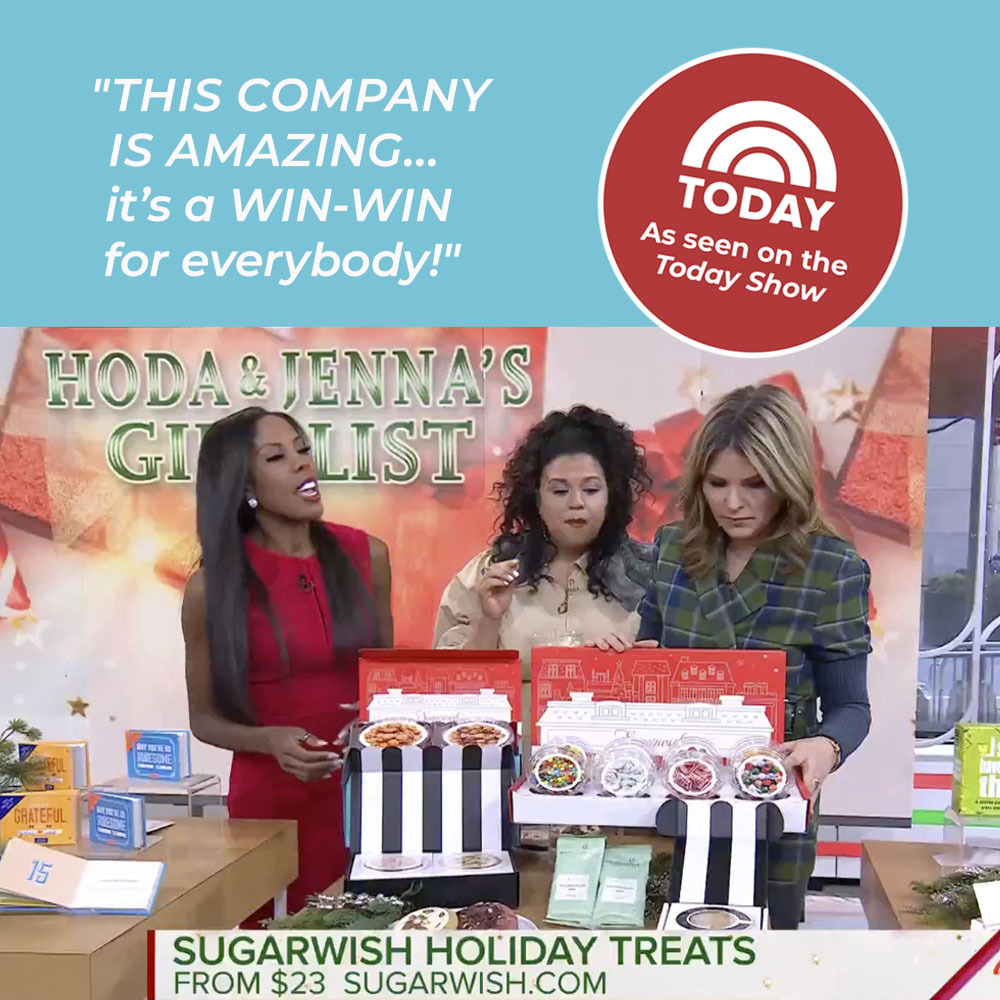 Lifestyle expert Dhomonique Murphy appeared with Hoda and Jenna to explain why Sugarwish is the perfect gift for those special helpers in your life.
"This company is AMAZING! The reason why Sugarwish is great, it's a win-win for everybody."
– The Today Show
Send the perfect gift of candy, cookies, popcorn, snacks, coffee, tea, or hot cocoa to everyone on your list including seasonal favorites. Your recipients will LOVE choosing from our most popular treat types!
You can watch the full segment here.