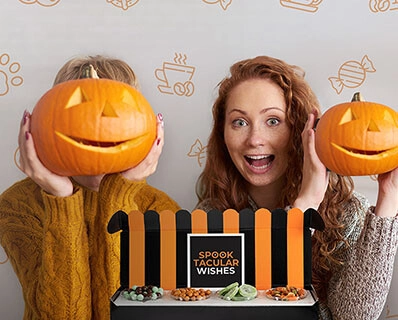 Let them
choose

their favorites

Send a sweet Halloween surprise to your friend, colleague or loved one through email or text.
BUYING A SUGARWISH
How it Works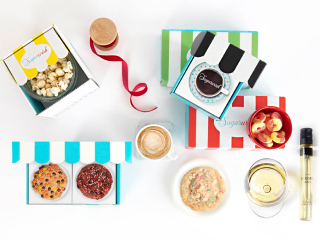 You choose
You choose what to send and the gift size.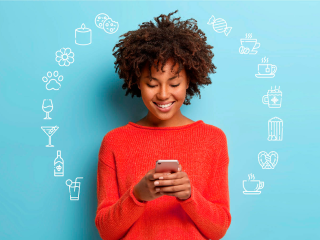 They select
They choose from dozens of options to get exactly what they want.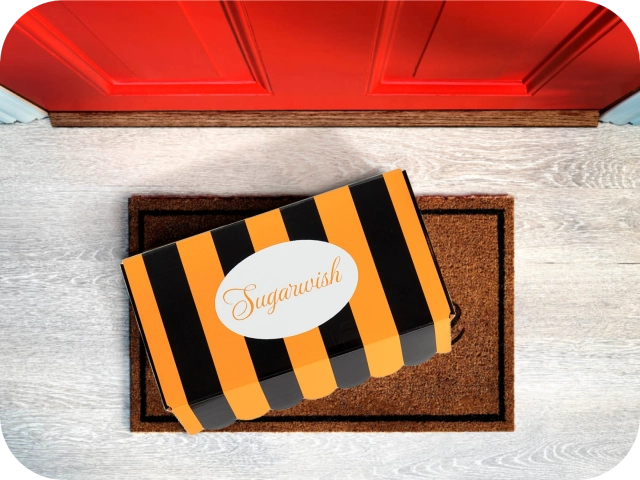 We deliver
We box up their choices in our signature awning box and deliver directly to their door.
SUGARWISH SWEETS
Perfect Halloween Gifts
Sugarwish is the best way to send a fun "BOO" to everyone, letting them choose all their favorite Halloween treats. Whether your company party is in the office or you're spooking from across the globe, Sugarwish has something delicious and festive for everyone.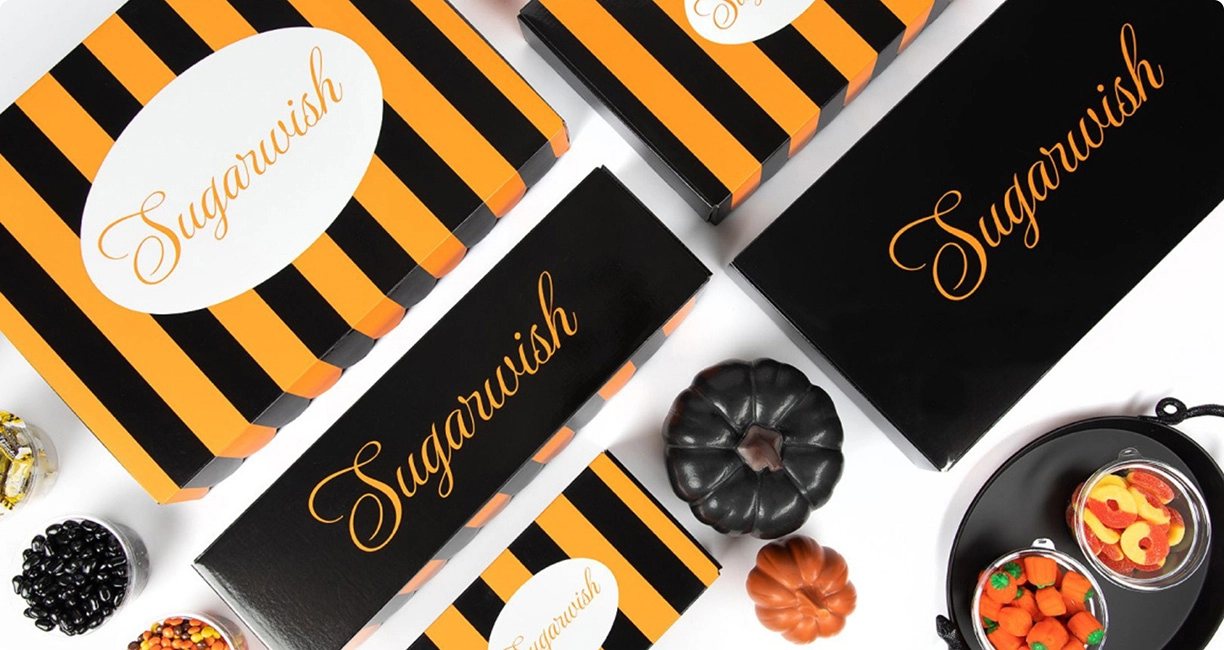 "This Company is Basically Trick-or-Treating for Grown-ups."

"Best gift for coworkers."
"A choose-your-own treat adventure."
SUGARWISH SPECIALS
Halloween Treats
All treats, no tricks! On top of our hundreds of other yummy choices, we now have seasonal Halloween favorites like classic candy corn and gummy spiders.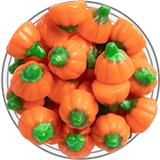 Mellowcreme Pumpkins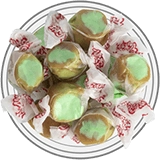 Caramel Apple Taffy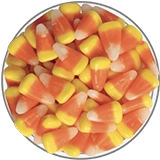 Candy Corn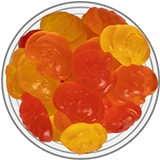 Gummy Pumpkins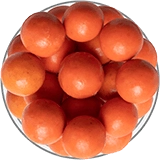 Pumpkin Spice Malted Milk Balls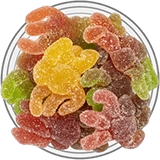 Gummy Spiders
Our Halloween e-Cards will make their gift even more spook-tacular!
Send a Sugarwish
A SPECIAL GIFT
Festive Halloween Boxes
Your spooky gifting can be even sweeter with our Halloween-themed boxes. When you pair your gift with a Halloween eCard, your goodies will be sent in our signature orange and black box. Send a fun "boo" today!

Halloween boxes available starting October 2, while supplies last.
Send a Halloween Sugarwish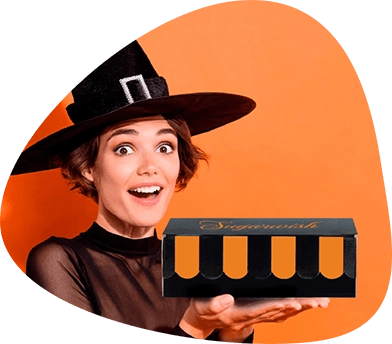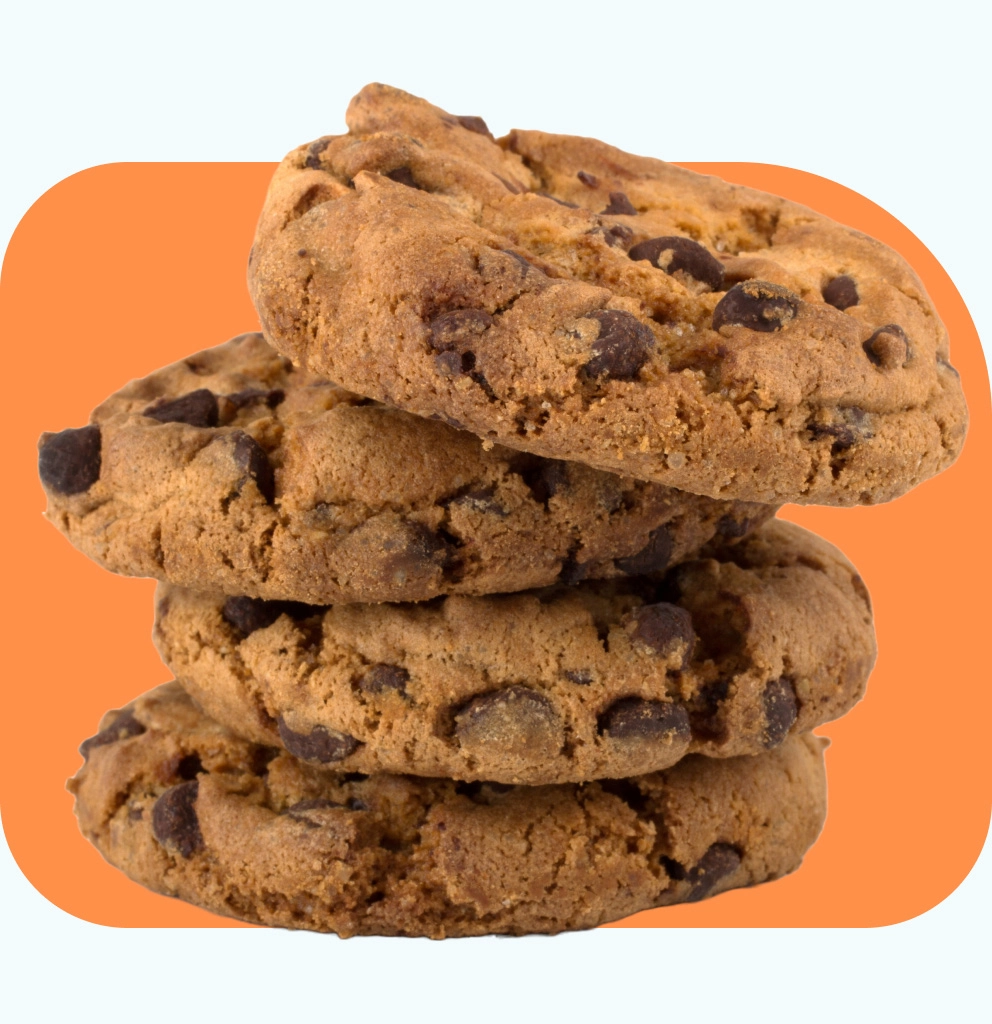 CORPORATE ACCOUNT
Your Gift. Only Sweeter.
Do you have a lot of amazing employees? Set up a free corporate account and upload your gift list all at
Get Started
SUGARWISH FOUNDERS
A Note from Us
When we started Sugarwish, we set out to improve the way people gift. We wanted to create something that delighted both the buyer and the receiver. Soon, delighting our customers became an obsession. It is now the ultimate goal behind every decision we make and everything we do! While we thought we were creating a gifting company, we ended up in the Happiness business (and we couldn't be happier about it!).

We hope you'll enjoy delivering happiness through Sugarwish as much as we LOVE making it possible.
Elisabeth & Leslie