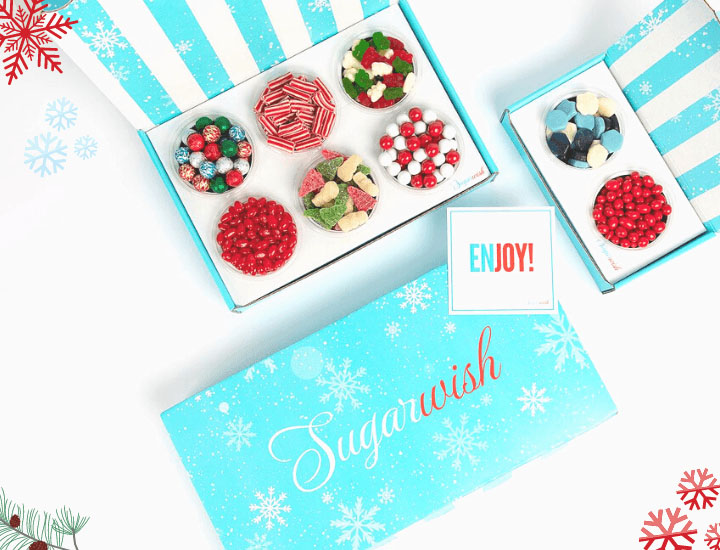 Let Them Choose Their Favorites
Send them a Holiday Sugarwish instantly via email, text or social media.
Send a Holiday Sugarwish
The most adorable, delicious, and elevated gifts.
Best gift for coworkers.
A choose your-own-candy adventure.
Special Holiday Gifts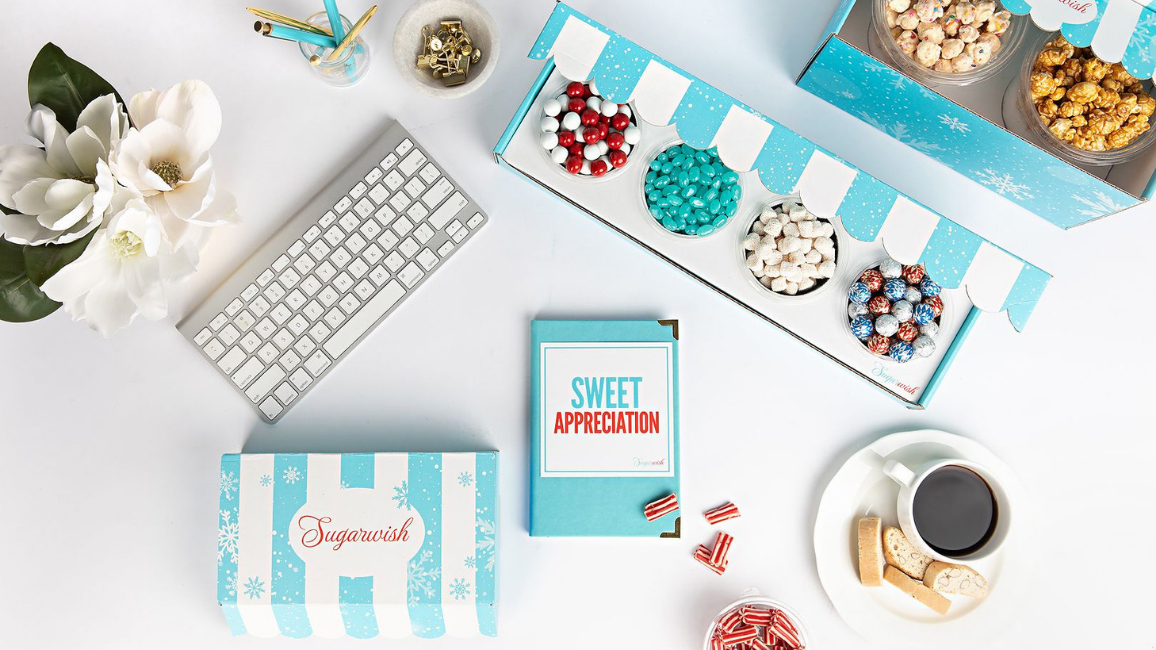 Send a Holiday Sugarwish
Our holiday eCards deliver instantly and will bring the warmth and joy of the holiday season to all of your recipients.
How it Works
1.
You pick the gift
You choose from candy, popcorn, cookies, snacks, coffee & tea or dog treats - and then select the gift size.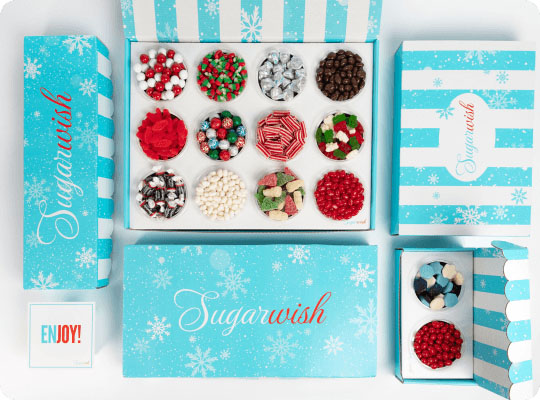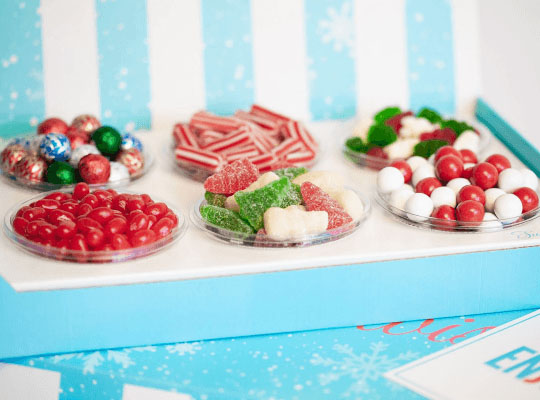 2.
They select their favorites
They get to enter our online sweets wonderland and select their favorite goodies from 100's of options, including our special holiday offerings.
3.
We deliver with care
We lovingly pack their choices in our seasonal winter boxes and deliver directly to their door.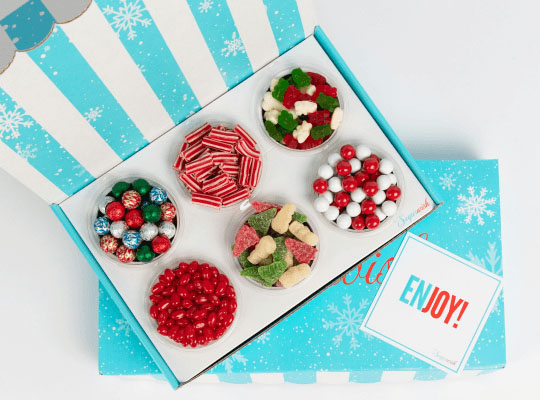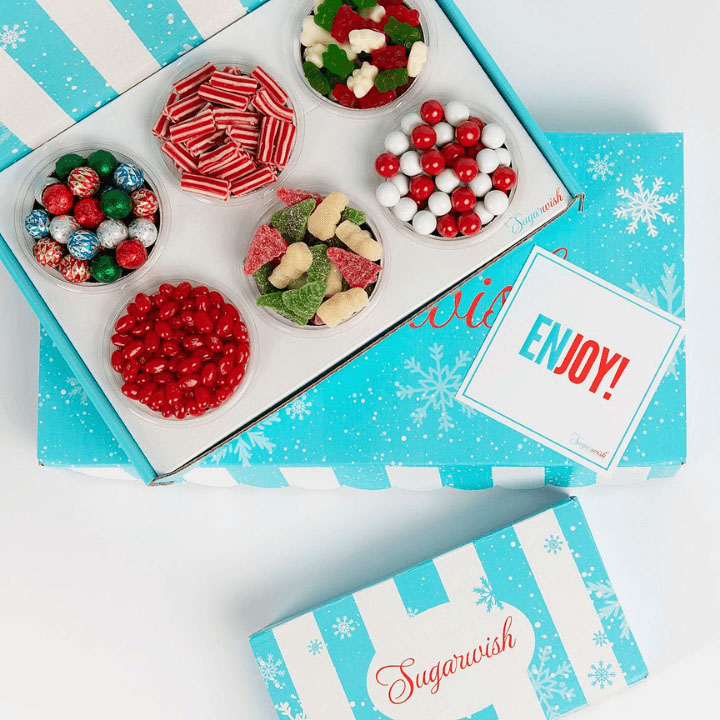 Be Best in Snow
Make even Santa jealous with our Holiday Boxes. Be sure to order now to ensure your Sugarwishes arrive in these gorgeous, limited-time boxes.
Send a Holiday Sugarwish
A Note from Us
We created Sugarwish to make gifting simple, delightful and a thrilling success 100% of the time! While that might seem like an unrealistic goal, we were confident we could make it happen. And now with candy, popcorn, cookies, and snacks to choose from...we might need to raise our expectations a bit. :)

We hope you'll enjoy delivering happiness through Sugarwish as much as we LOVE making it a possibility!
Elisabeth & Leslie