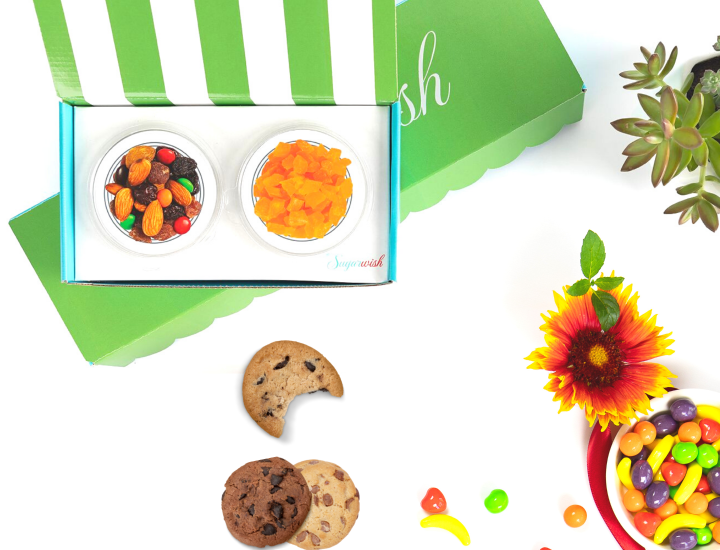 Let Them Choose Their Favorites
You choose the gift size and the eCard. They choose the treat and flavors.
Send a Sugarwish
The most adorable, delicious, and elevated gifts.
Best gift for coworkers.
A choose-your-own treat adventure.
Our Personalized eCards
You choose the gifts to send and send the eCard with a sweet custom message.




How it Works
1.
You pick the gift
You choose from candy, popcorn, cookies, snacks, coffee, tea, dog treats, or flowers – and then select the gift size.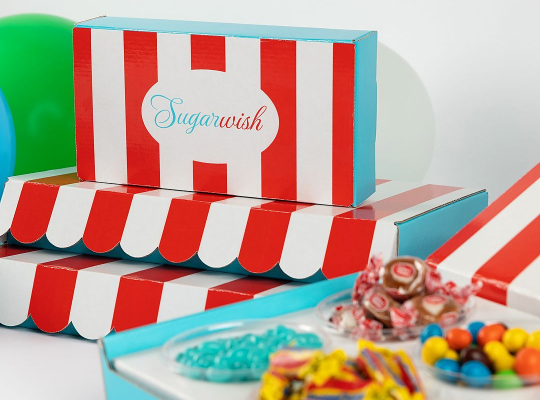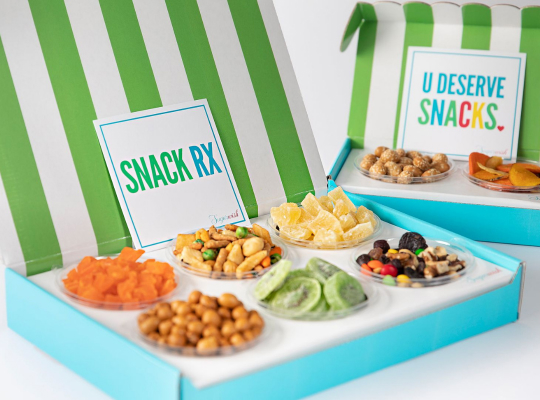 2.
They select their favorites
They choose from dozens of options to get exactly what they want.
3.
We deliver with care
We box up their choices in our signature awning box and deliver directly to their door.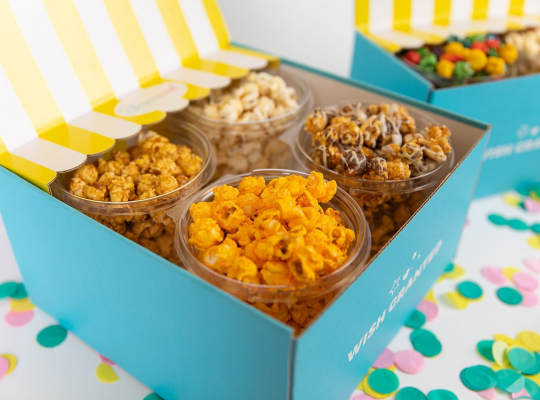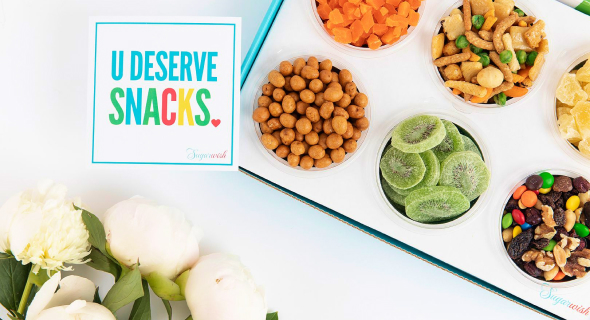 Trusted by more than 20,000 Companies
Companies nationwide trust Sugarwish to deliver happiness to their employees, customers and prospects.
"Sugarwish has been a fantastic partner in providing our valued customers with sweet gifts that surprise and delight no matter what the occasion. The Sugarwish team delivers excellent customer service, high-quality products, and is always willing to go above and beyond to transform our ideas into reality."

Kelly Vuong

Senior Marcom Manager

Microsoft

"Our employees loved the pop-up candy shops during our 'surprise and delight' Hospitality Week. Love sharing the magic of Sugarwish."

Kristin Moore

Communications & Outreach

Southwest Airlines

"It requires no inventory, no storage and NOT having to worry about sizing... with healthy options available even my Biotechnology and Pharmaceutical clients have adopted this program with success."

Samantha Schneider

Principal

Ampersand People

"SugarWish is always in our back pocket to create surprise and delight moments for our customers. We saw a lot of success using it to increase event registration, and we'll definitely leverage it in the future for similar initiatives."

AJ Traver

Marketing Manager

SugarCRM

"Perfect vehicle for saying Thank You."

Danielle Wiley

CEO

Sway Group LLC

"HUGE HIT! Everyone loved their specially selected boxed items upon departure from the event."

Tracy Kidd

Director of Sales Midwest

AIC Hotel Group

"One of the best gifts I've encountered."

Jenni Kilpatrick

Account Executive

SAMI/Svinicki Association of Management

"Great way to send our clients a branded, but fun gift for birthdays and events - allowing us to truly bring our company's culture into the gifts we send."

Andrew Wettengel

Chief Rocka of Culture/Brand Shaman

OneStaff Medical

"Not only is the presentation beautiful but the customer service is outstanding."

Lindy Long

Manager Global Accounts

HelmsBriscoe

"I mean seriously - resulted in 3 tough to get meetings already."

Bennet Hirschhorn

VP Sales

Grand Rounds

"Provides a unique and memorable experience."

Dave Wallen

Marketing Director

SBS Group